Add drill down to Pay Bills [Multi-vendor]
Ellipse button is added on the side of the Bill Number field to allow an easy access when you want to open the actual Bill or AP related transaction in Pay Bills [Multi-Vendor]. This is intended for opening the specific Posted transactions as well as the details of a Bill, Overpayment, General Journal, Write Checks, Vendor Opening Balance, Debit Memo, and other AP related transactions (where AP account is used). This ellipse button will function as a drill down to the said types of transactions.
To open the Pay Bills [Multi-Vendor] form, go to Purchases menu > click Pay Bills [Multi-Vendor].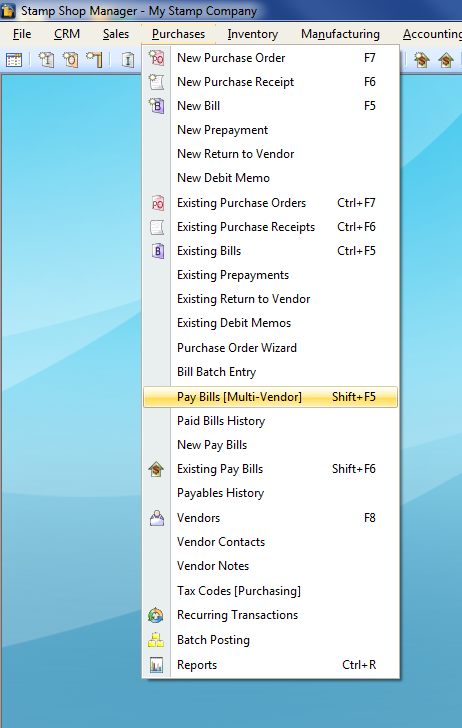 Pay Bills [Multi-Vendor] form will load. You can notice the ellipse buttons of each transaction on the Bill Number field. Clicking this button will open the actual transaction.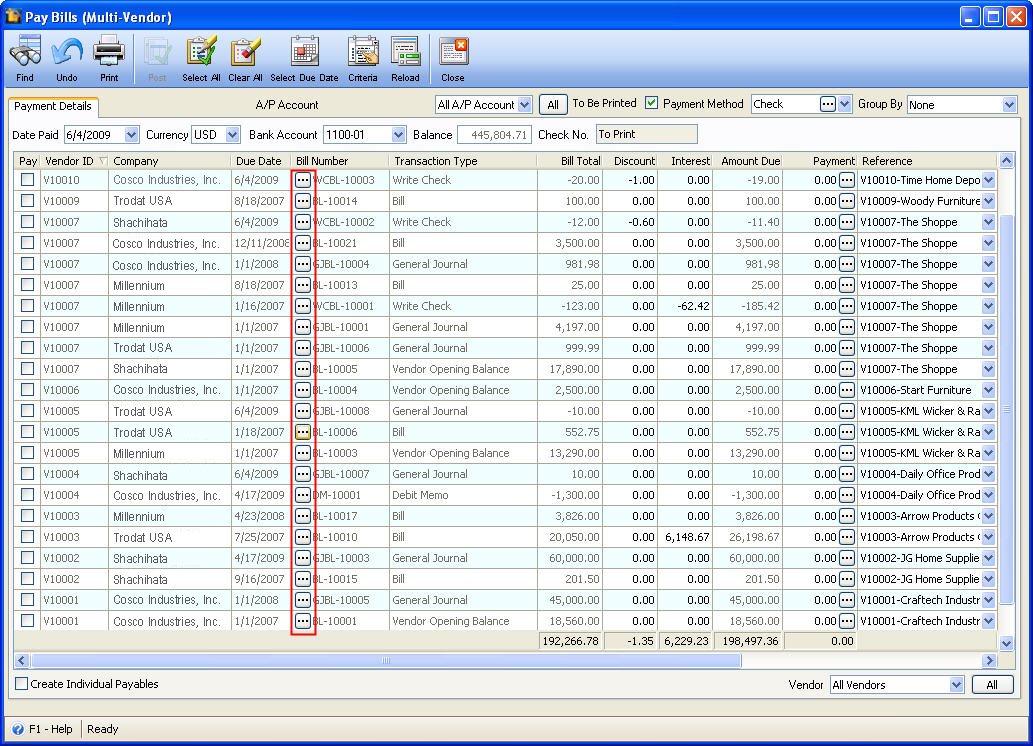 Let's say you want to see the actual Bill transaction for KML Wicker & Rattan Company: BL-10006. Click the ellipse button for BL-10006.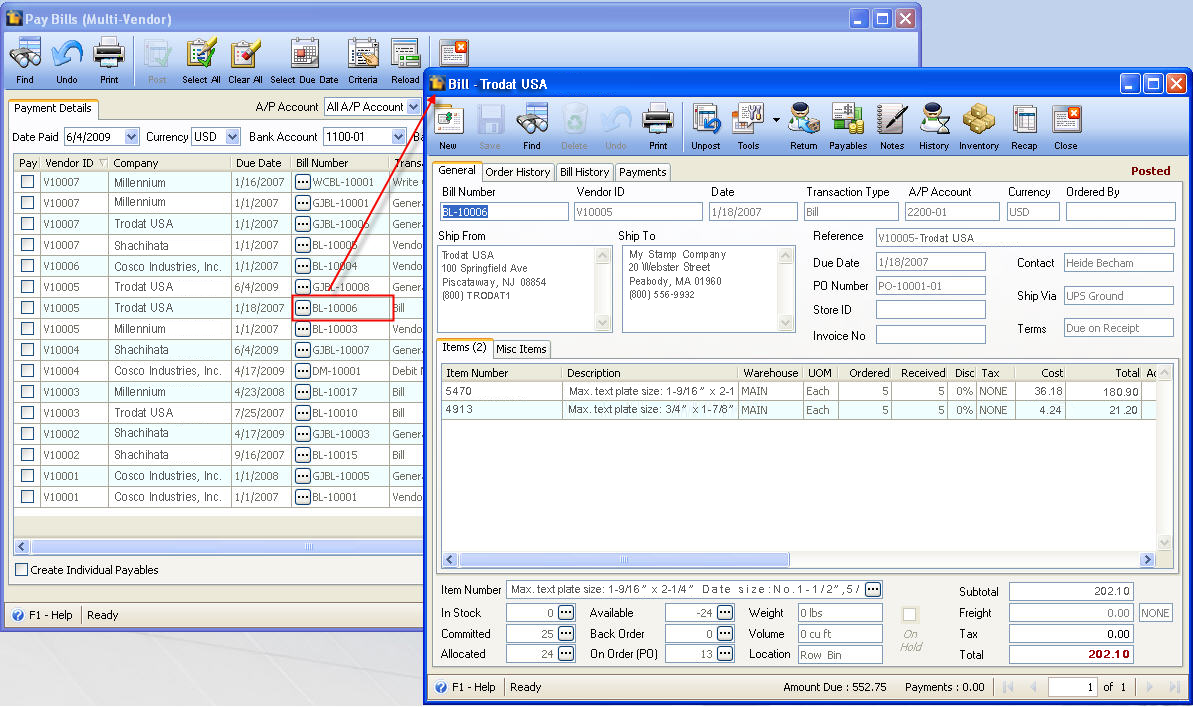 Another one, let's try to open a posted General Journal Bill transaction. Same thing, from Pay Bills [Multi-Vendor] form, click an ellipse button that has a prefix 'GJBL', e.g. 'GJBL-10006. If you would want to know the transaction type of a specific transaction prior to opening the actual transaction, double-click the field next to the Bill Number field to see the Transaction type column.