Adding Account ID on Chart Of Accounts Form
This will allow you to Create New Account ID from Chart Of Accounts form.
In this example, you would like to Create New Bank Account ID:
1.

On

Chart of Account

form, click

New Button

so that the

General Ledger Setup Wizard >Add/Edit Primary Accounts

form will be displayed.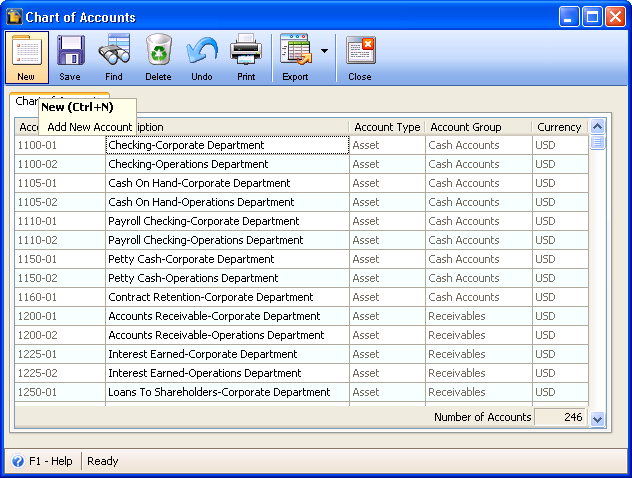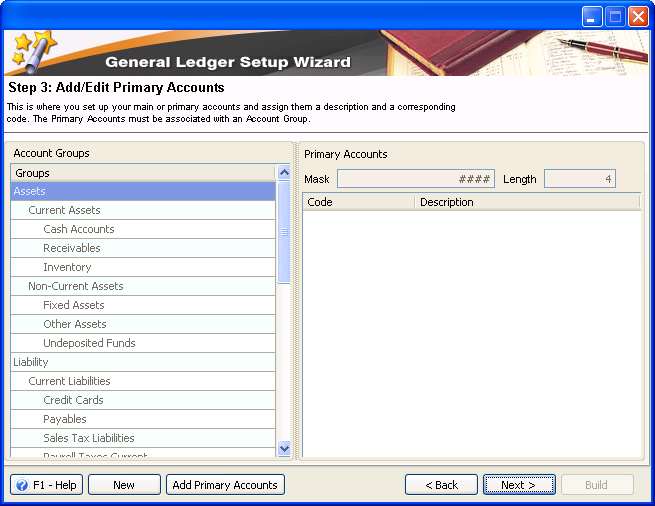 2.

On this form, select the

Account Group

and on the

Primary Account area

, enter an unique

Code and Description

.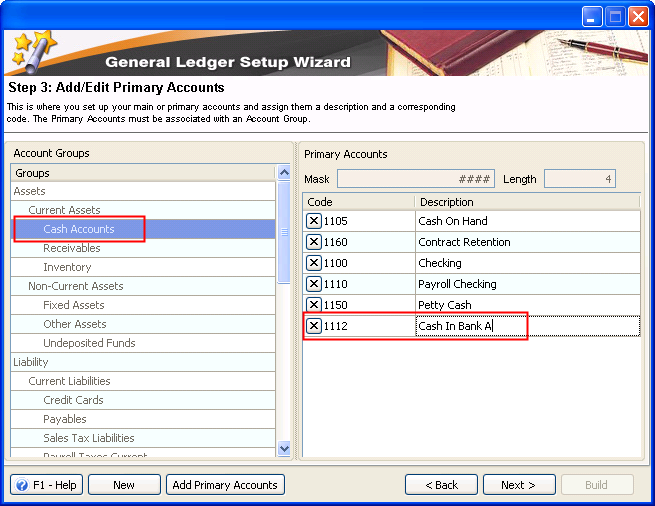 3.

Clicking

Next

button will automatically save your changes on this setup and will open the

Step 4: Add/Edit Segments/Departments

.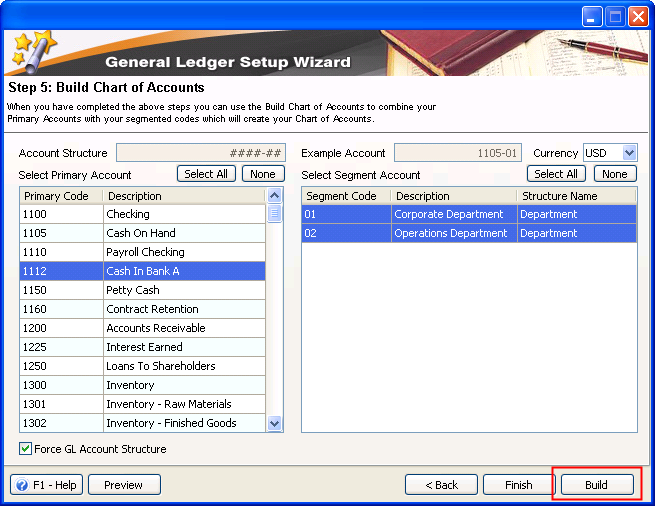 4.

After adding

Segment or Department

, you'll be directed to

Step 5: Build Chart of Accounts

. Highlight the

Primary Code

that you have entered in Step 2 and select Segment Code. Then click the

Build Button

.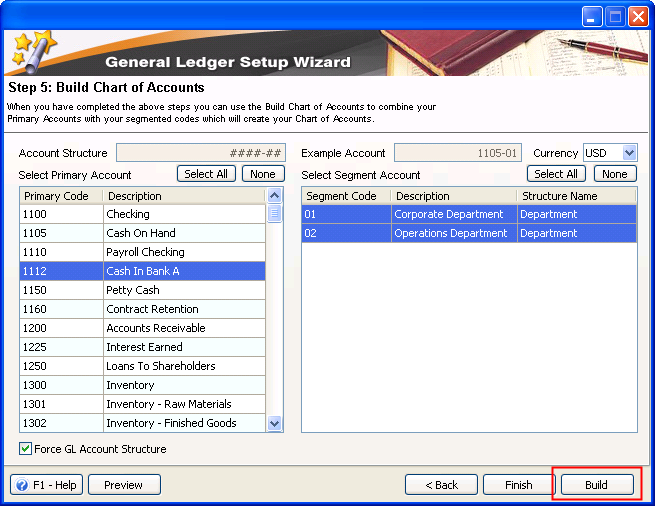 5.

Commit Chart of Accounts

Form will open to allow you to view

Accounts

that you selected to build. Those accounts will be added to the

Chart of Account

Form once you click the

Commit Button

.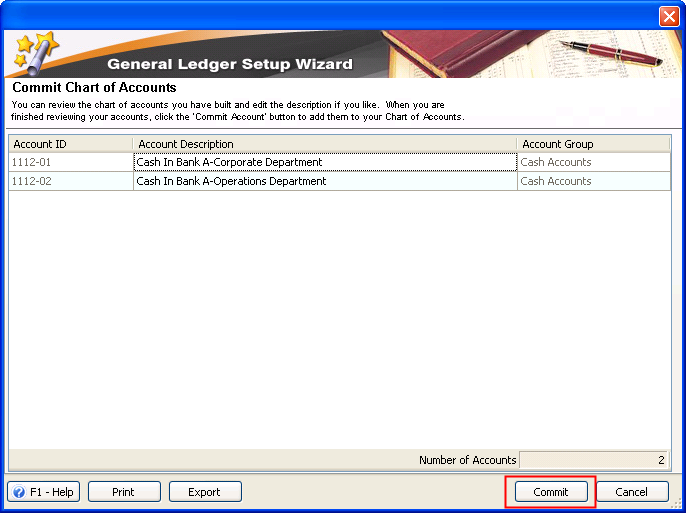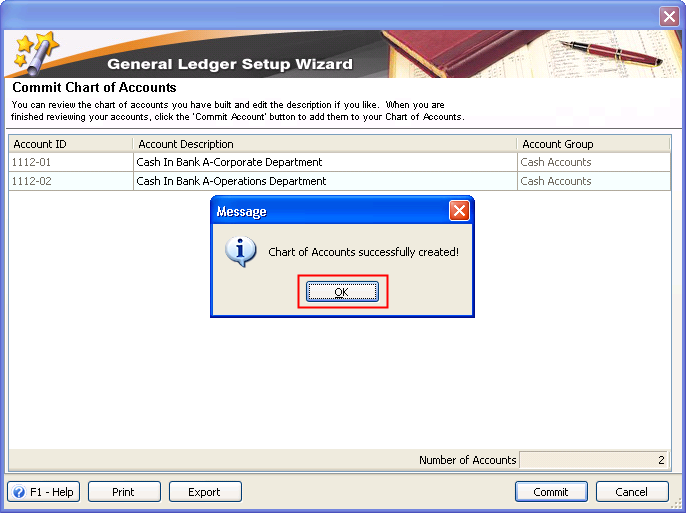 6.

You will be redirected to

Step 5: Build Chart of Accounts

to finish the set up process.

Click

Finish Button

and a

Confirmation message

will display, Click

Yes

to close the General Ledger Setup Wizard. At this point, you can now check your new

Account IDs

by opening the

Chart of Account

form.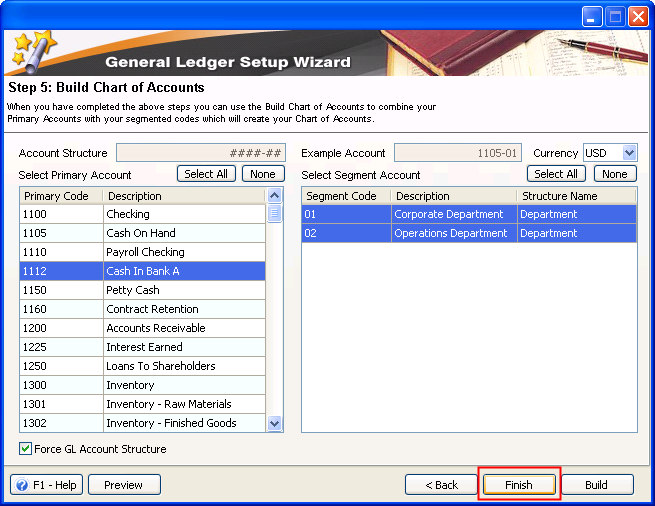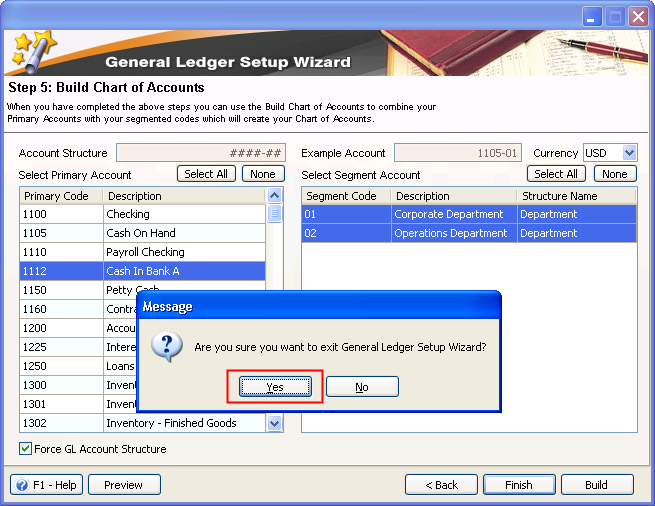 7.

As soon as

Chart of Accounts

form opens, you may click the

Find Button

to sort the all default headers displayed on your screen. You have options to arrange the order, either increasing or decreasing, it may also do the sorting alphabetically by hitting the default headers. You can easily notice the newly created account since it will be defaulted on the first record of the

Chart of Accounts form

.