Additional Skin
In Custom Vantage Office there are 33 themes to choose from.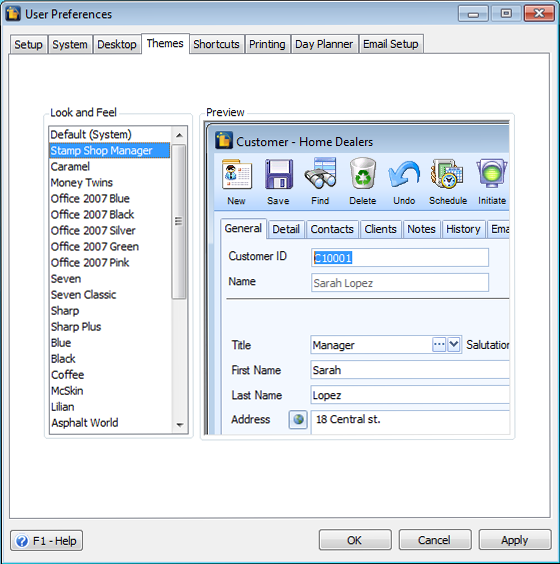 To change the current theme, go to System Menu > User Preference Form > Themes Tab and select any from the list of themes available at the left side of the Preview window. Then click Apply button.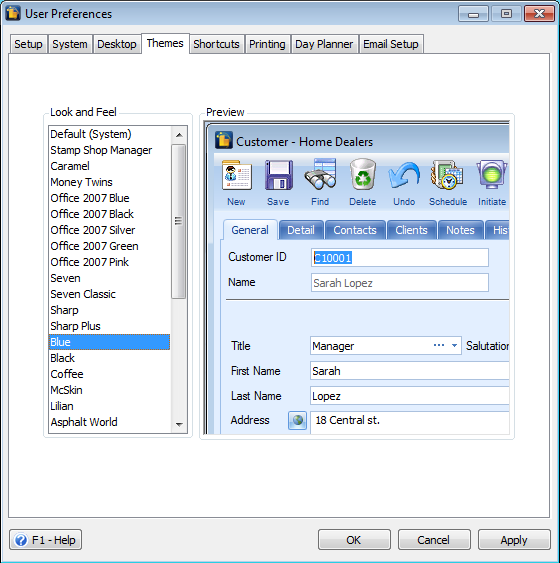 Shown below are some examples of skins.
A. Holiday 2008 Blue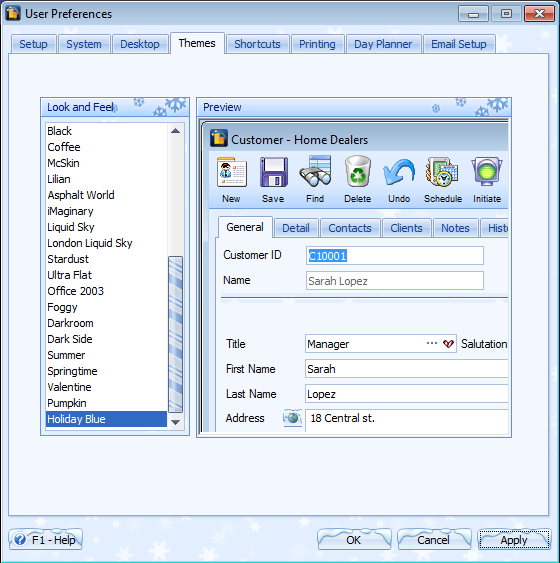 B. McSkin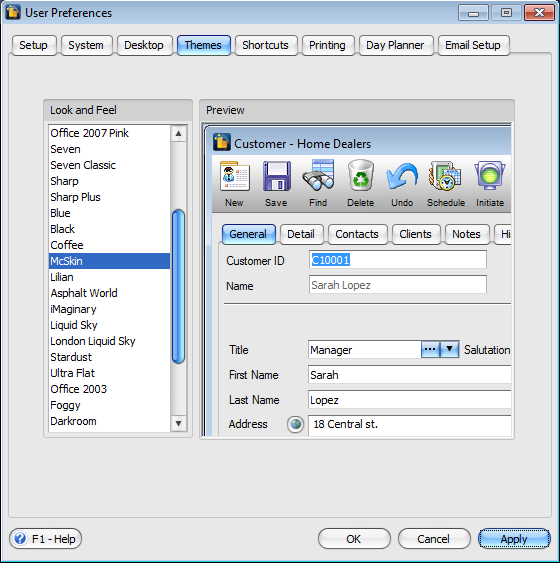 C. Valentine