Applying a Credit Memo
Applying a credit memo to a Customer account
How to apply all of a credit memo to partially pay an invoice
Select New Receive Payments from the Sales menu to create a new Receivables. Select the Customer whom you would like to create the new receivable for. In this example we have an existing credit memo for $9.99 and an Invoice for $18,289.61. Let's also assume the customer knows they have a $9.99 credit and decide to send a check for $18,279.62 to fully pay off the invoice.
In the Amount Paid field you would enter $18,279.62 and in the Check Number field you can enter their check number. In the line item Payment field you would enter $-9.99 to use the remaining credit from the credit memo and then enter $18,289.61 in the Payment field of the invoice item.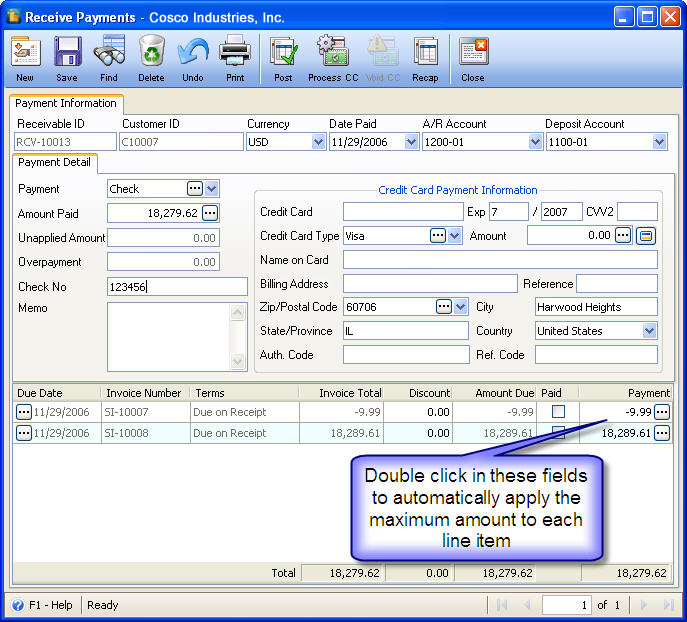 The combined total in the Amount Paid field ($18,279.62 - $-9.99 = $18,289.61) now matches the invoice total due, and the customer will now have a $0 balance.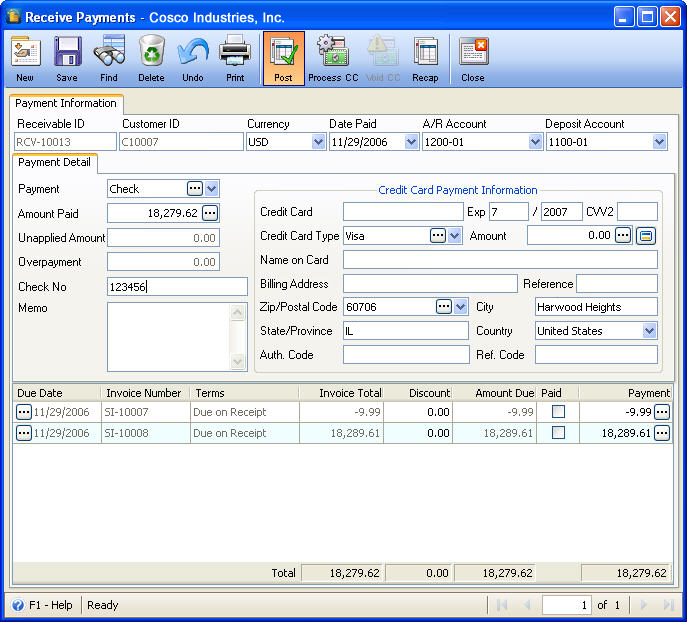 Click the Post button to apply the credit which will pay off the invoice and also the credit memo.