Auto assign sales rep to an Account
When Sales rep is assigned to an account (user security), then every time this user creates a new customer or prospect, the Sales Rep field (Customer/Prospect form > Detail tab) will default to the one assigned for that user, thus becoming the sales rep's customer or prospect.
Example:
SR10012 is assigned for Admin user.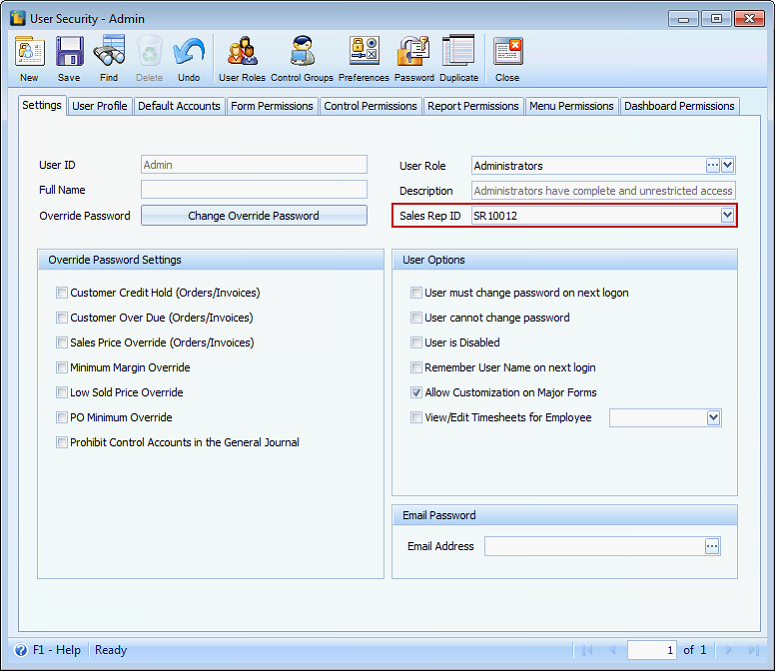 Creating new customer or prospect becomes the sales rep's customer and prospects.