Auto – Time Spread for AP Prepays
In Bill transaction form enter details like any normal Bill (or can be entered via the Bill Batch Entry form), then select Prepaid Expense account from account ID dropdown arrow.
After selecting Prepaid Expense account and entering other Bill details, Post the transaction.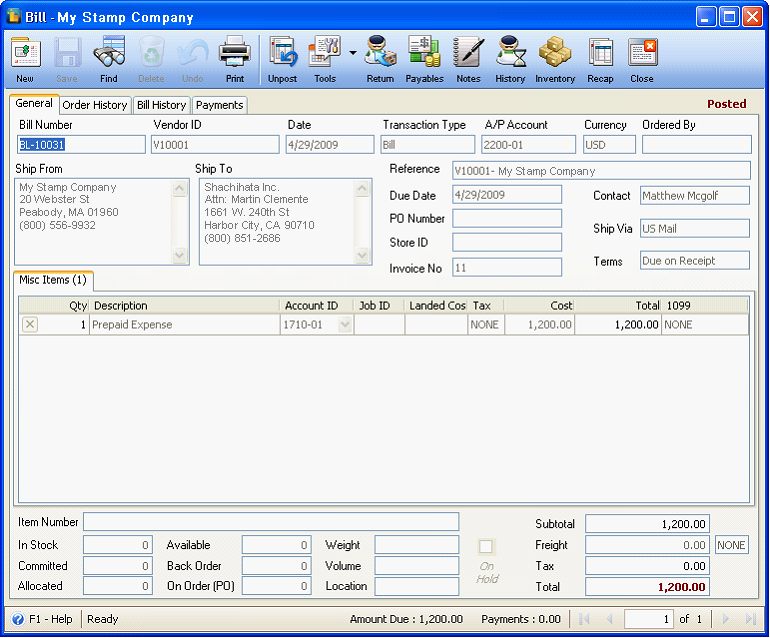 Then click on Tools button and select Prepaid Exp button.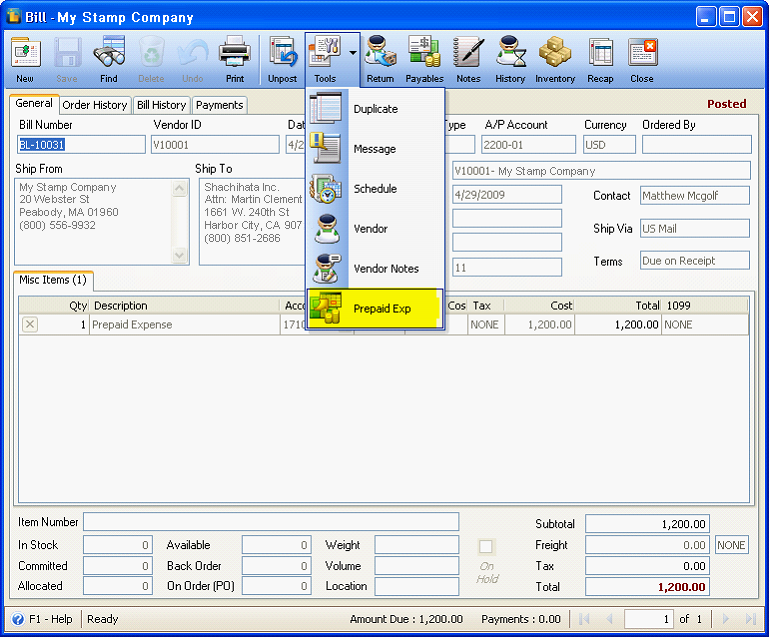 The General Journal form will open and you will notice that the Credit side of the journal is automatically filled in with Prepaid Expense account selected in the Bill form. The credit amount is the allocation of the Prepaid Expense amount for 12 equal payments, by default. The user will add the entry for the Debit side that is of course an Expense account.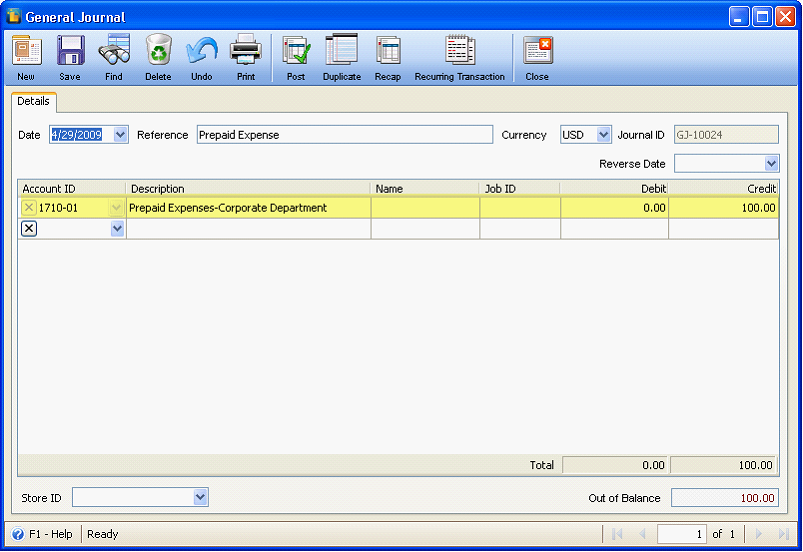 Post the General Journal after entering details for Debit side. Take note of the Journal ID and close the form.
You can directly open the Recurring Transaction form from this General Journal form by clicking on the Recurring Transaction button.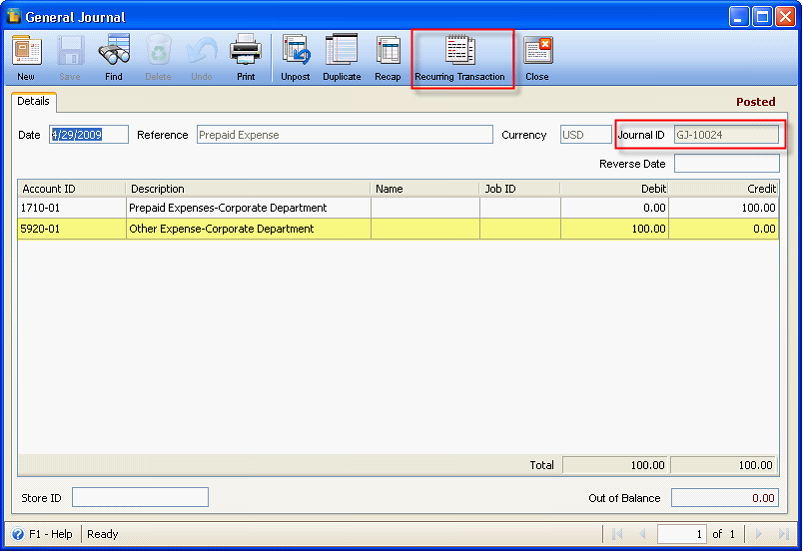 Or you may also open it from the System Manager or Accounting menu and transaction type should be General Journal.
Notice that the General Journal transaction from Prepaid Exp is automatically displayed. Since there is already one posted General Journal transaction for the prepaid expense allocation, then Number of Iterations field will show 11. This transaction can be recurred (processed) 11 times to entirely allocate the total Bill amount.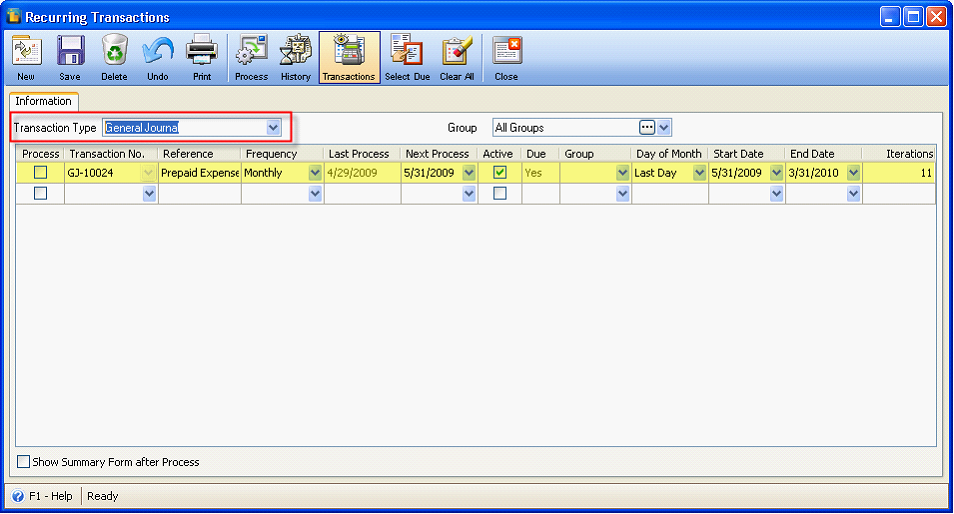 If you choose to change the iterations to 23 (equivalent to 24 months or 2 years allocation), you can change it through this Recurring Transactions form, provided that you have NOT recurred/processed this even once.
Look at the following screenshot; manually enter 23 in the Iterations field. This message will be shown. Click YES to recalculate the journal entry amount.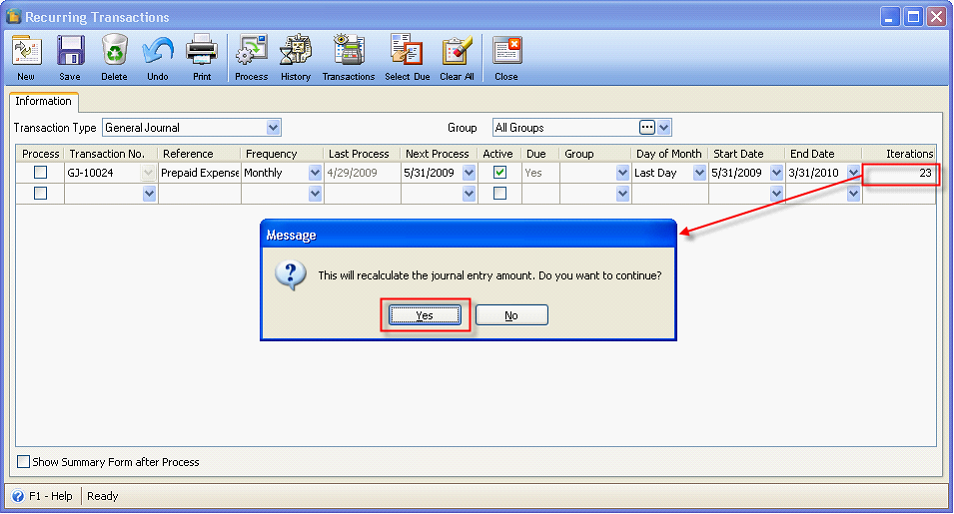 Then you will need to process/recur that transaction because it is during first processing of the general journal transaction where amount recalculation happens.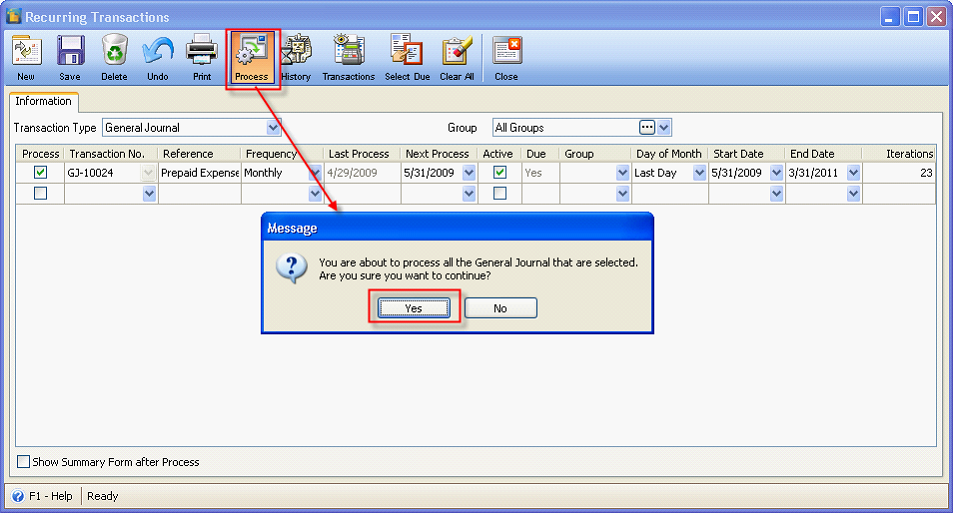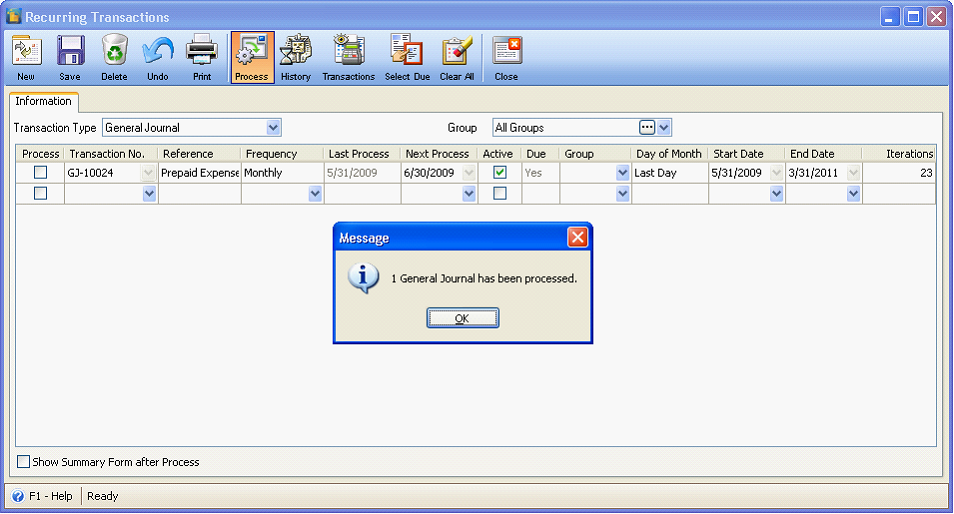 Now go back to General Journal form. You will see that the original Prepaid Expense transaction (that is created from Bill) is still posted and the processed one is unposted.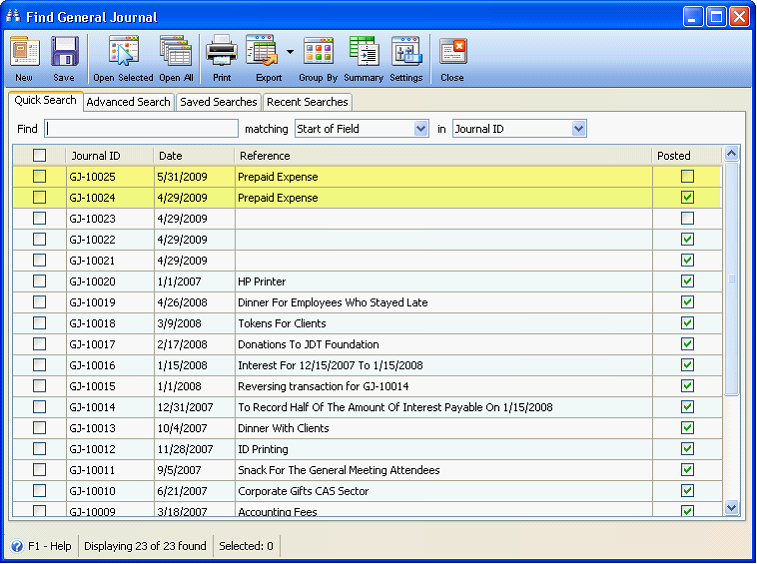 When you open those transactions, the original debit and credit amount, which is 100, is changed to 50 (computed as 1,200/24).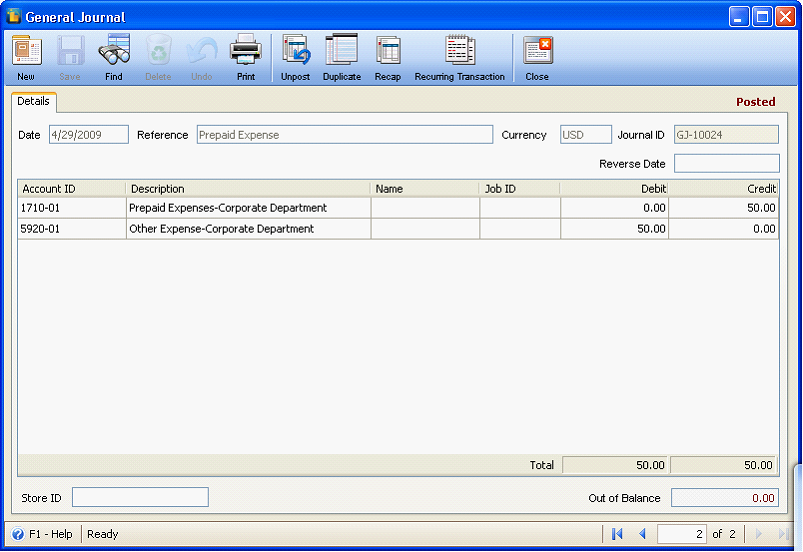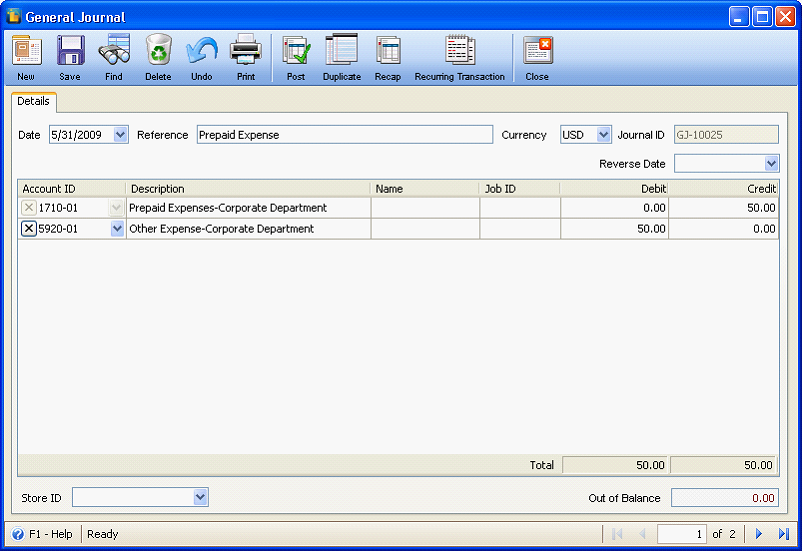 Now you can continue on posting the first processed/recurred journal.