Bad Debts
I. Accounting for Bad Debts or customer's account that is uncollectible
If you have a long term outstanding invoice for a customer and need to remove the item from your receivables and declare it a bad debt you can do this through the Receivables form. You will want to find the customer in question and select your Bad Debt Expense account as the Deposit Account.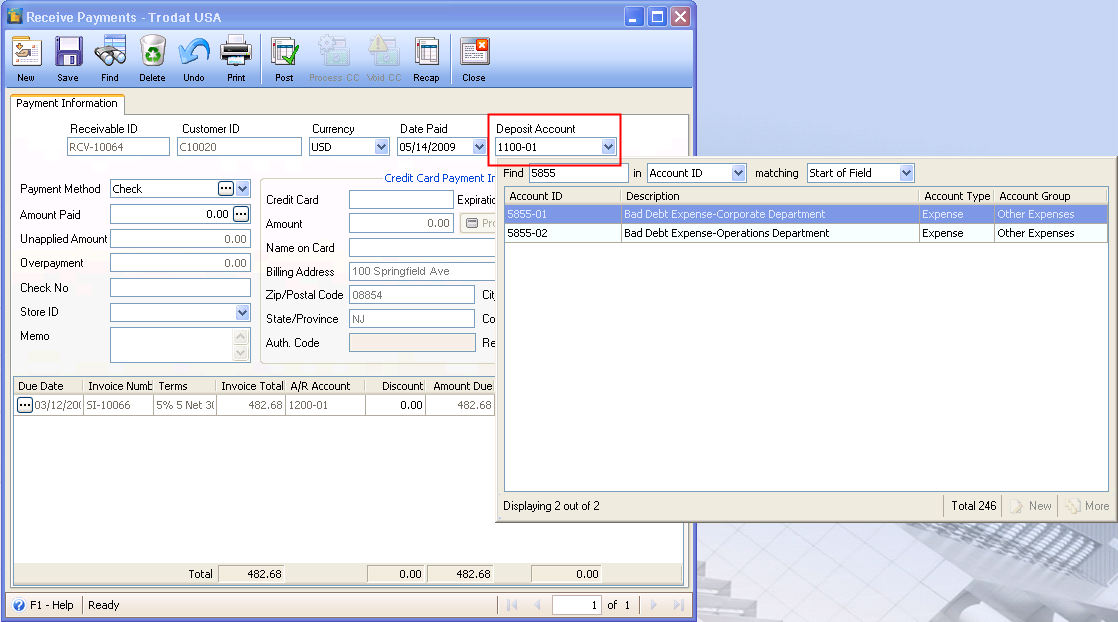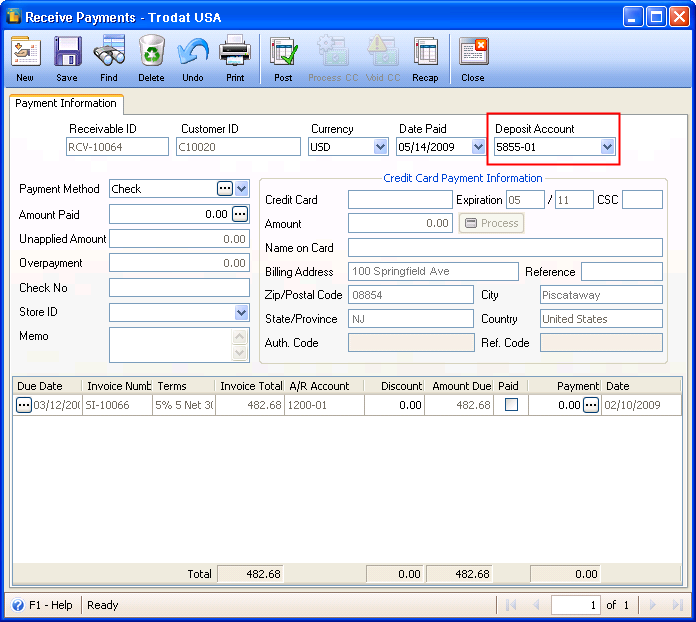 You then select the outstanding invoice and enter in the amount of the Bad Debt. This will remove the transaction from the Receivables, update your Accounts Receivable account and enter that amount of money in your Bad Debt Expense account clearing the transaction.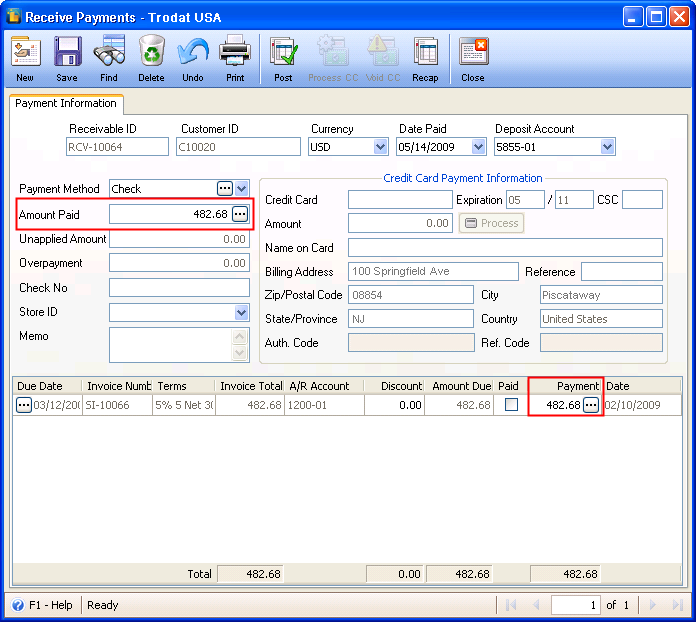 If you will check the accounts affected by this transaction, click the Recap button.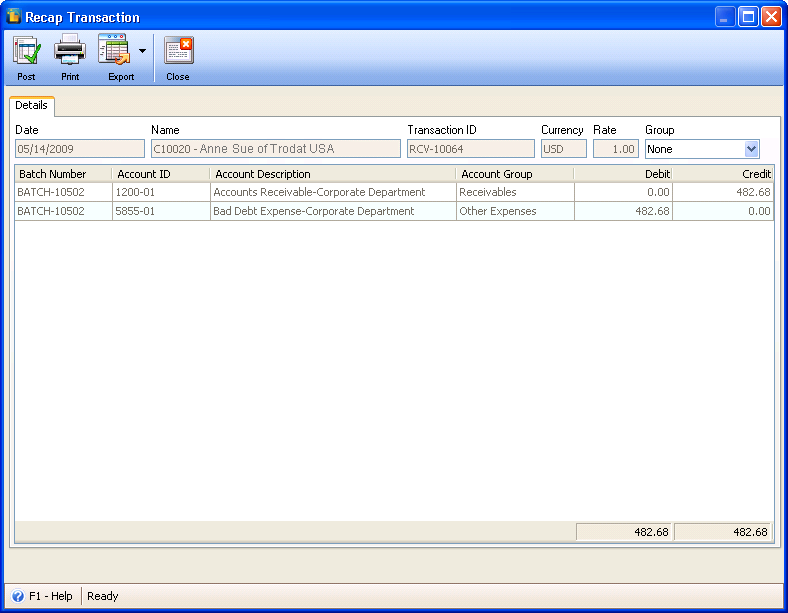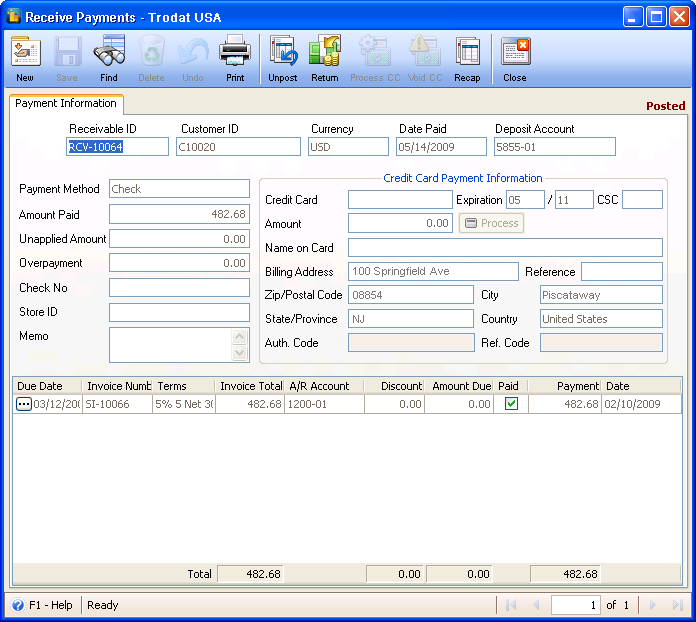 Now when you are to check on that Customer's History, it would show a zero Amount Due.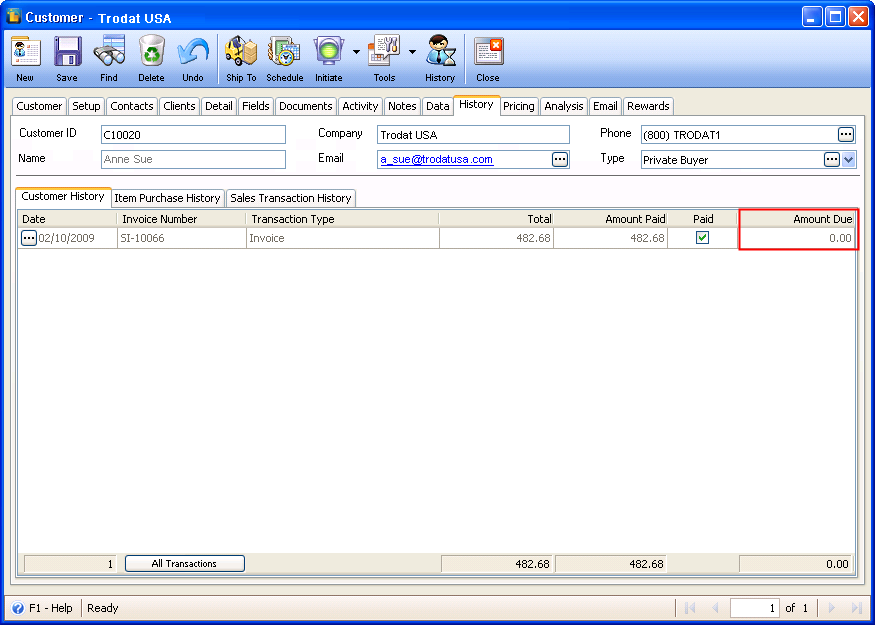 If you will open the Accounts Receivable Summary report, the above customer will no longer be shown since you have already created a Bad Debt transaction to clear that Customer's balance.

II. Recovery of the previously written off accounts
If the collection is made on the previously written off as uncollectible, what you need is to re-establish the customer's account with the amount that was charged off. You can do this by clicking the Return button and click YES on the message that follows.
Then post the returned payment transaction.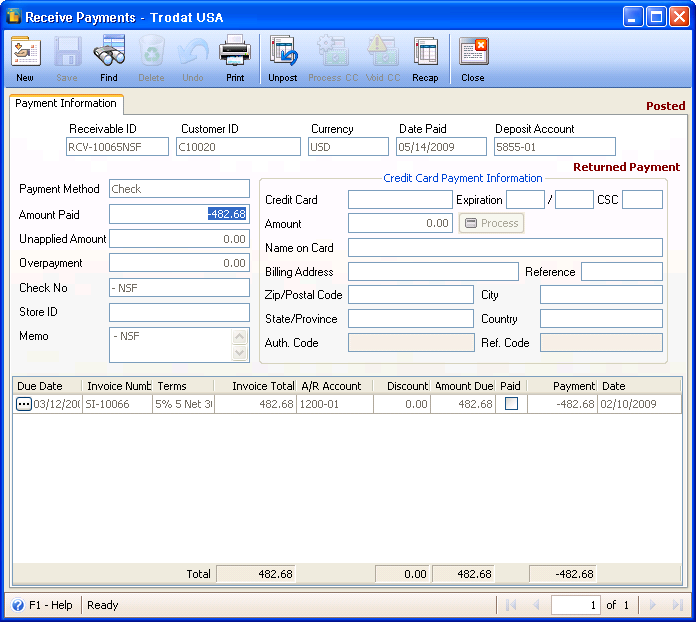 This is the entry when Accounts Receivable is re-established.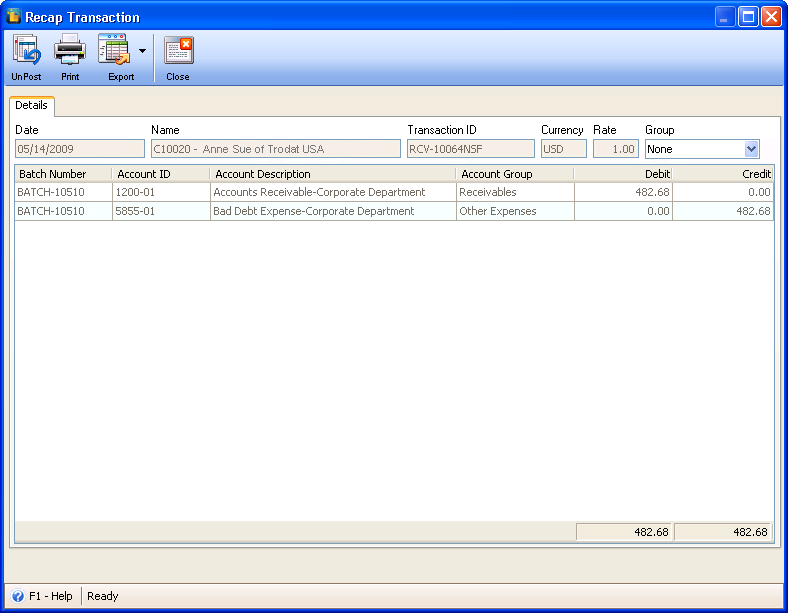 If you will check the Customer History, you will see that there is again an Amount Due that is equal to that of the written off amount.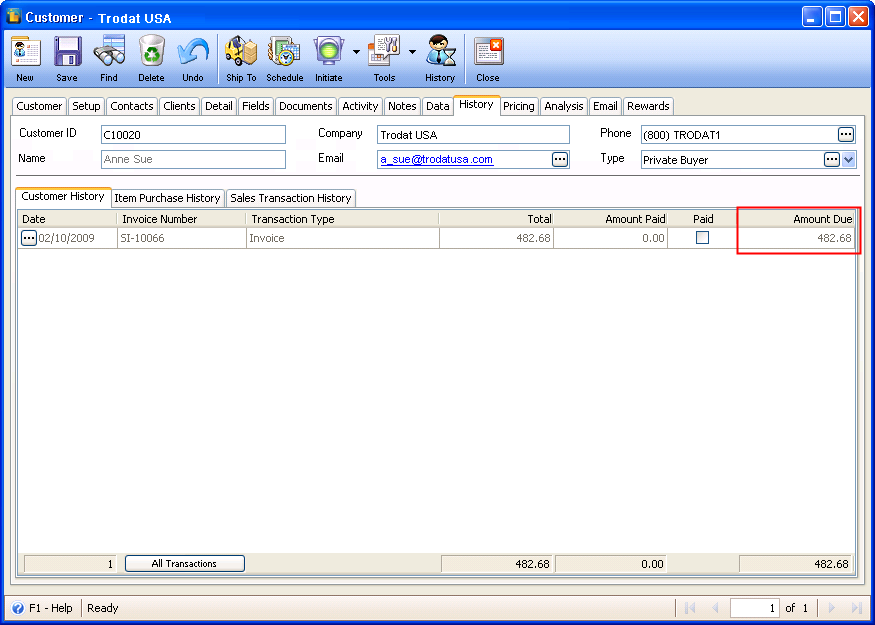 You may now create a new receive payment transaction for that recovered accounts receivable amount. To do this, go to Sales Menu, click on Receive Payments or Receive Payments [Multi-Customer] and do it the usual way of receiving payments.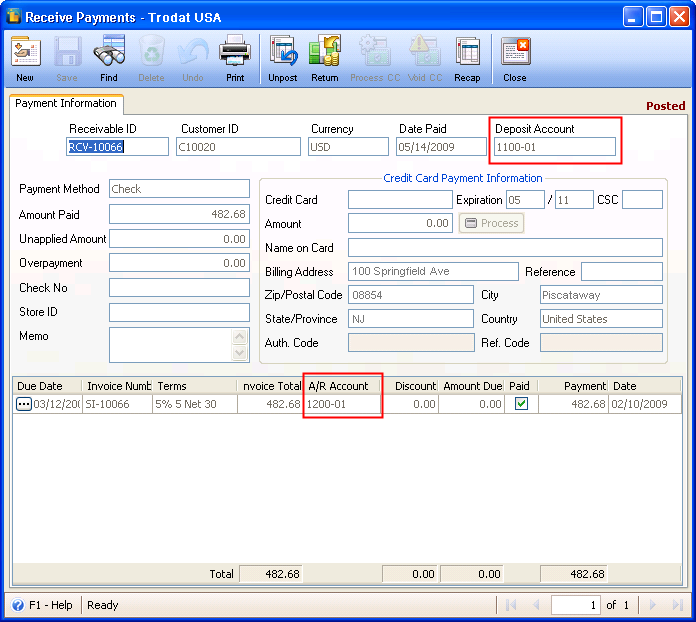 Here is the entry to record the cash received or recovered.