Bill Batch Entry
From Purchases menu, select on Bill Batch Entry.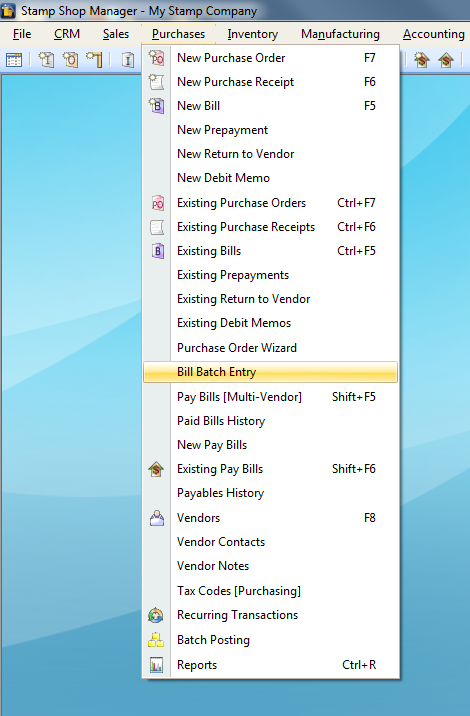 Clicking on Bill Batch Entry opens the Bill Batch Entry form (first time user).

A/P Account – this is defaulted to an Expense Account setup in Account Defaults form.

Bill Batch Number – System generated transaction number.

Batch Total – Total amount of Bill transactions to be posted for the particular batch.
Reference – Optional text description. If this field is filled up, the Description field in the grid area will have the same default value.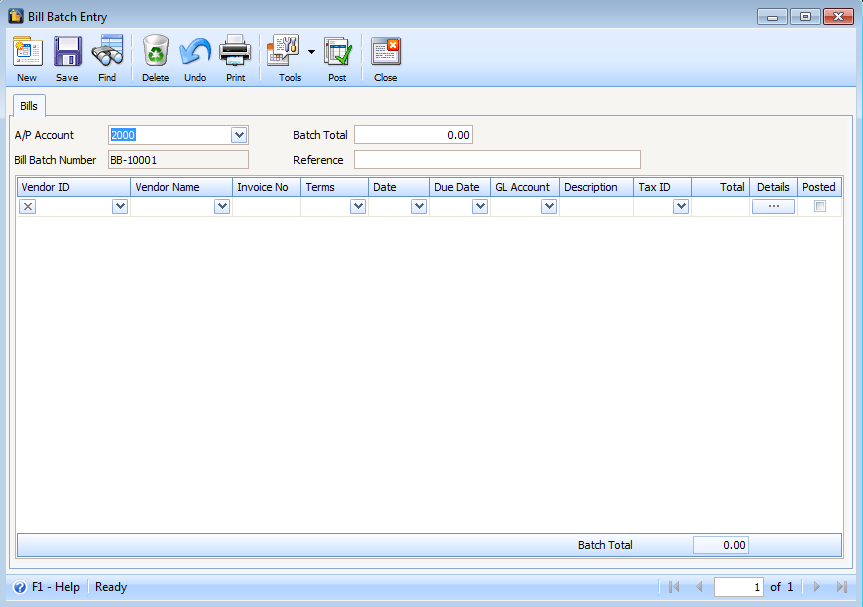 In the grid area, user can enter details of the Bill transactions. You can also click on Detail button to open Bill form allowing you to enter other miscellaneous detail for Bill transactions. Any changes in the Bill form will reflect in Bill Batch Entry detail grid lines. You can also post the Bill and return back to Bill Batch Entry form, the particular posted Bill will be marked as posted in Bill Batch Entry form.
After users have entered details on the grid line, you can click on Post button to post all details entered.