Check Blank Account Default
If you want to have a warning message for blank Default Accounts after logging in, enable Check Blank Account Default option in the Company Preferences > Setup tab.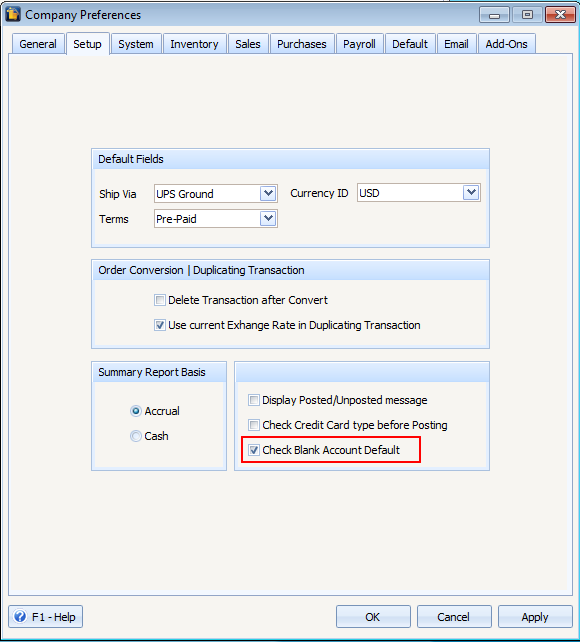 You will get this message when you re-log in to Custom Vantage Office. Clicking OK on this message will display the Default Accounts form so that you could see the blank default accounts and you could set it properly.