Creating a Custom Vantage Office Custom Report
Custom Vantage Office Reports contain the following:
1.

Data Source:

is a SQL query script executed to retrieve data used for the Report.
2.

Layout:

Is the Layout Design of the Custom Vantage Office Report
You can start creating custom report from the Main Menu's Report Menu list.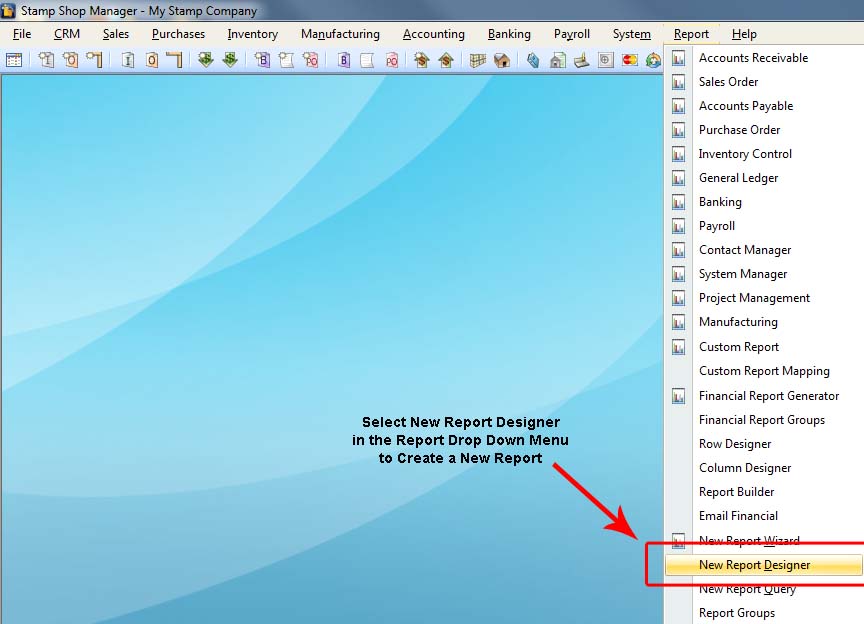 When you click on the New Report menu item the Report Designer Form will open.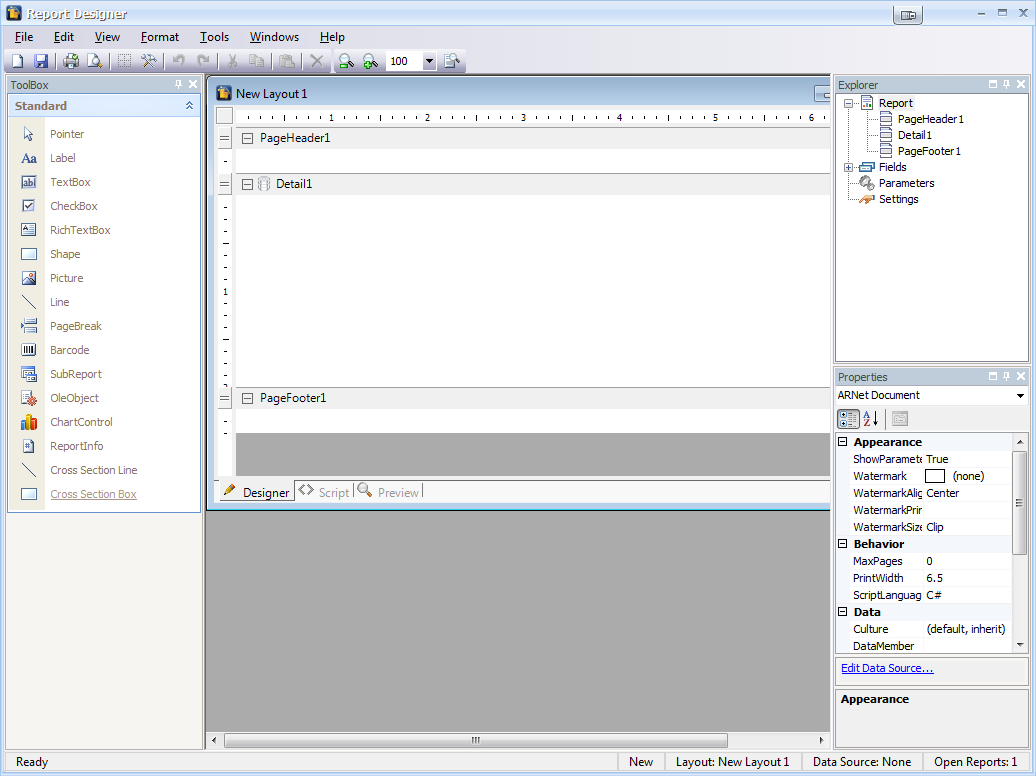 The Report Designer is a tool used for editing or adding a Custom Vantage Office Report.

In setting up a new custom report, the first recommended step is to create or select a DataSource.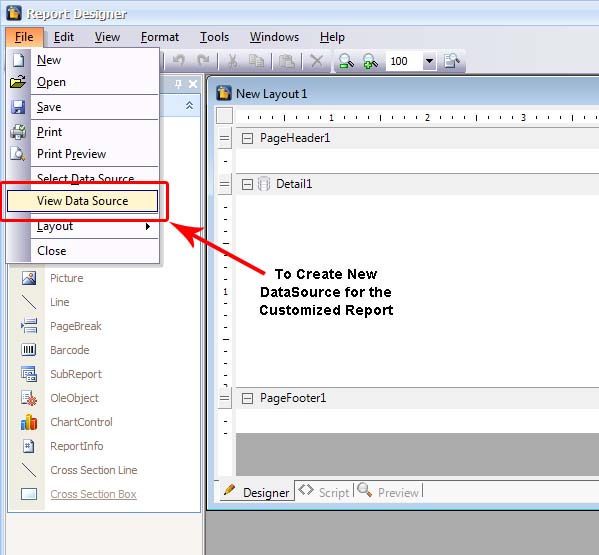 When you select the DataSource menu item a find form will be shown. Click the New button to create a new DataSource and the Report Script Form will be shown.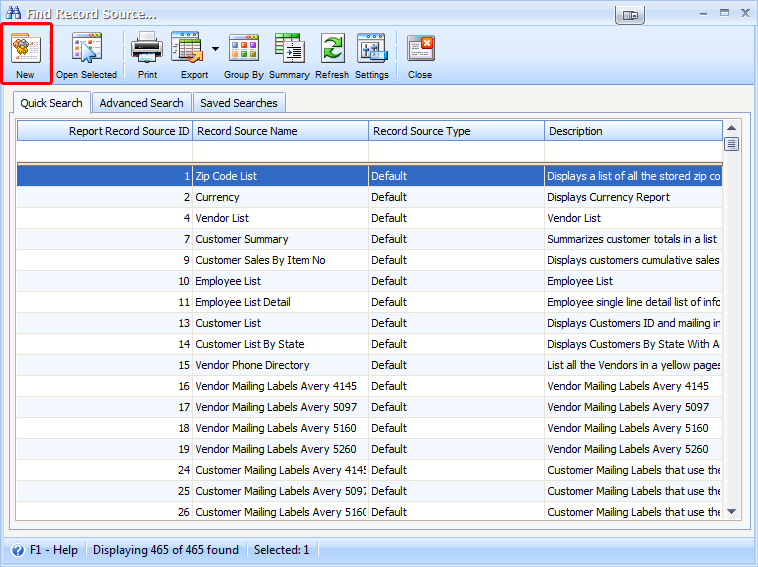 The Report Script Form is a tool for creating, editing, deleting and viewing of the DataSource.
To Create a new DataSource:
1.

Enter the

Name

of your new DataSource.
| | |
| --- | --- |
| 2. | Manually create your sql query script to retrieve data for your custom reports. |
3.

Use the

Preview

to review your data for your custom Report.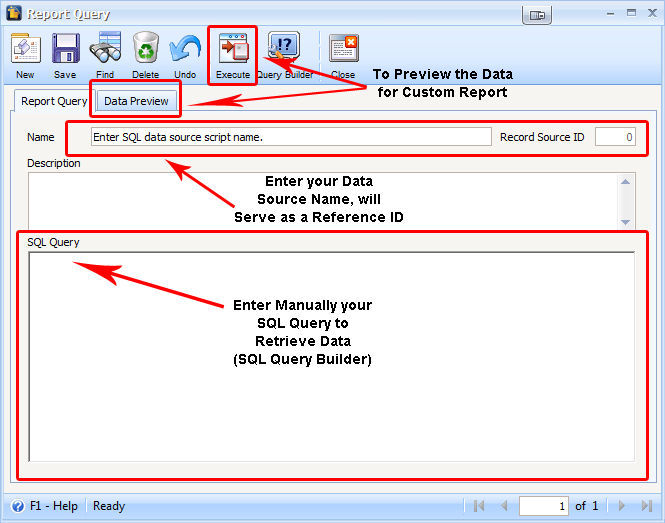 Once you have finished creating your DataSource Close the Report Script form and go back to the Report Designer Form and select the desired DataSource for your custom report then go to Select Data Source menu item.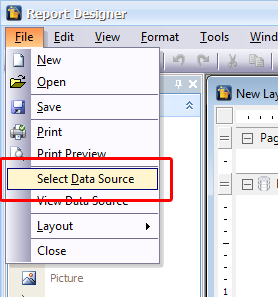 Select the desired DataSource for your custom report.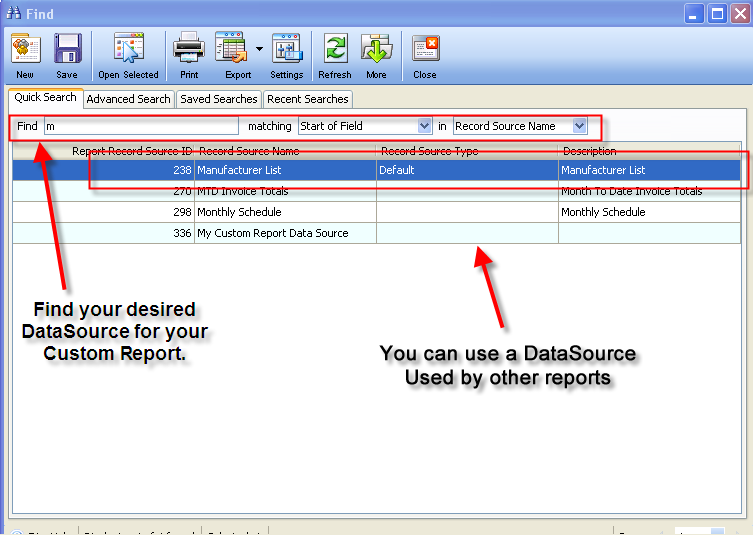 Design Layout for your custom report.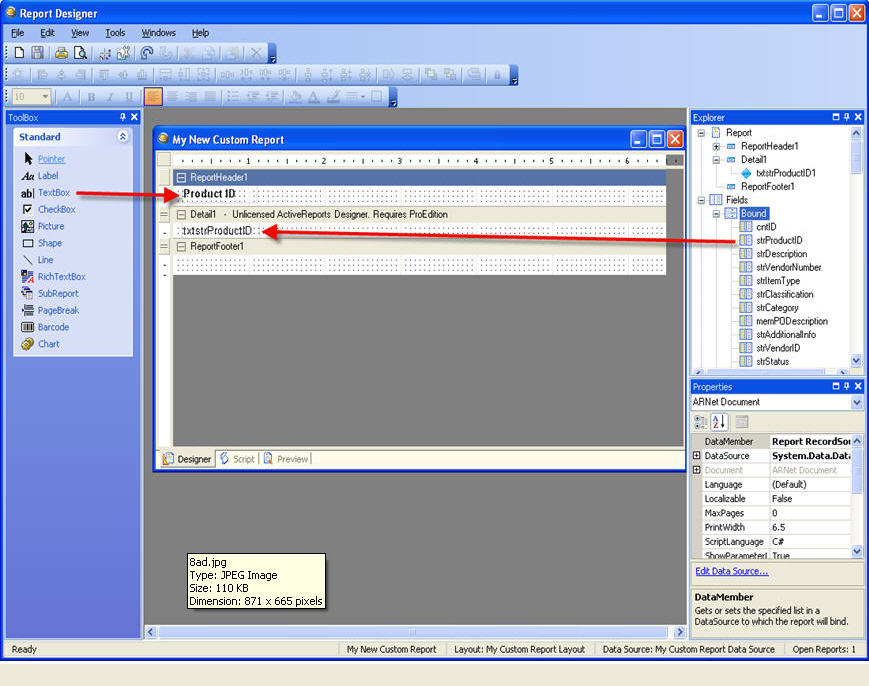 Sample Custom Report Design Layout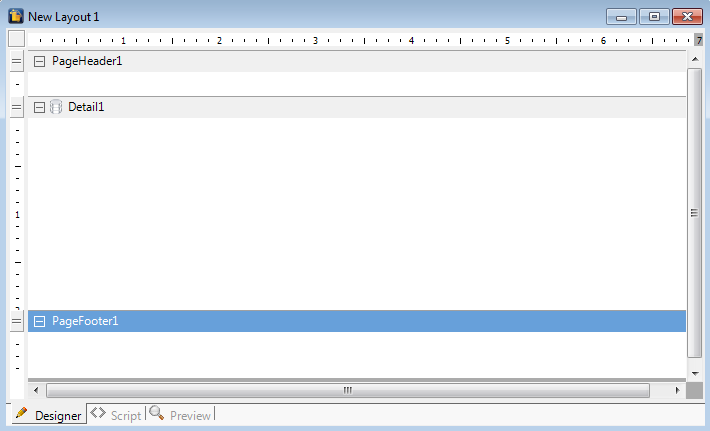 Custom Report Designer Preview
To preview your Custom Report, click on the Preview button in the toolbar.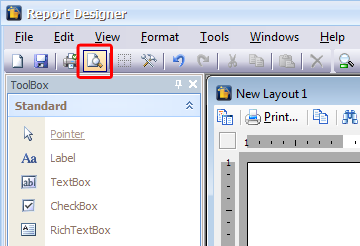 The report will open in Preview mode.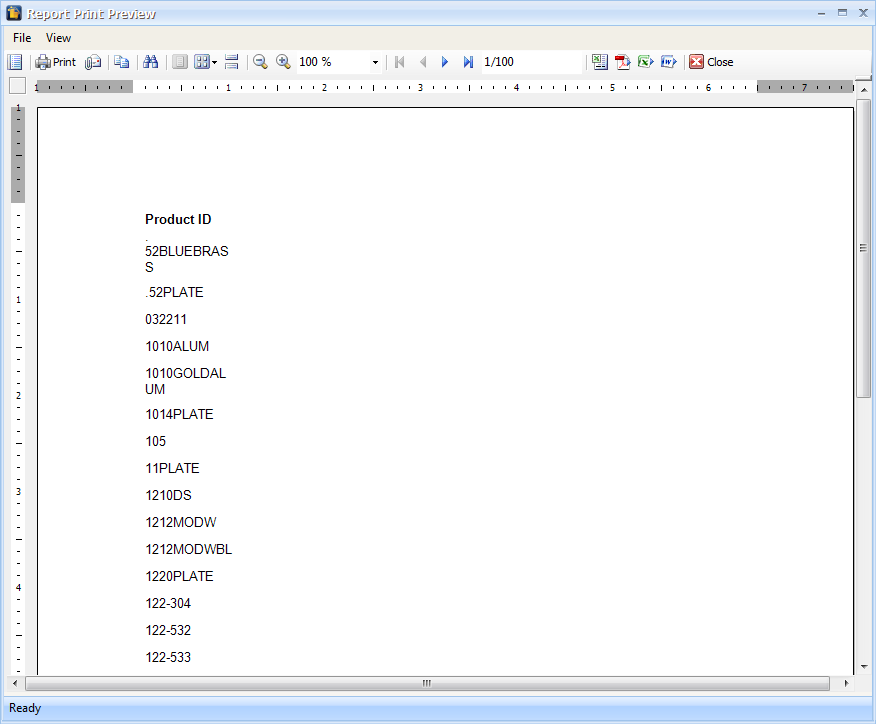 Once you are done with the DataSource and Layout for your Custom Report, you can save it to the database.
Saving Custom Report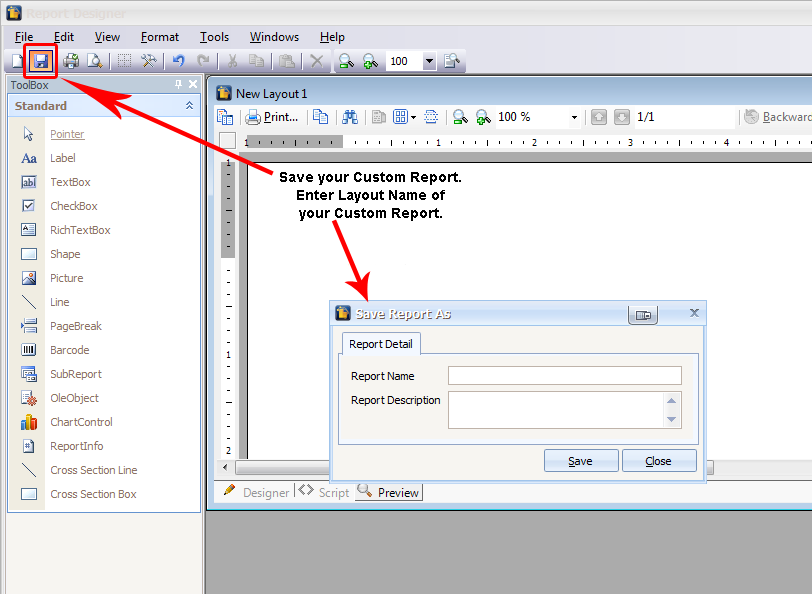 | | |
| --- | --- |
| 2. | Save the Report Settings. |
The Custom Report you created will automatically be shown in the Report Manager Form.