Creating a Custom Vantage Office Custom Report using the Report Wizard
In the Main Menu Select the Wizard menu item in the Report Menu list.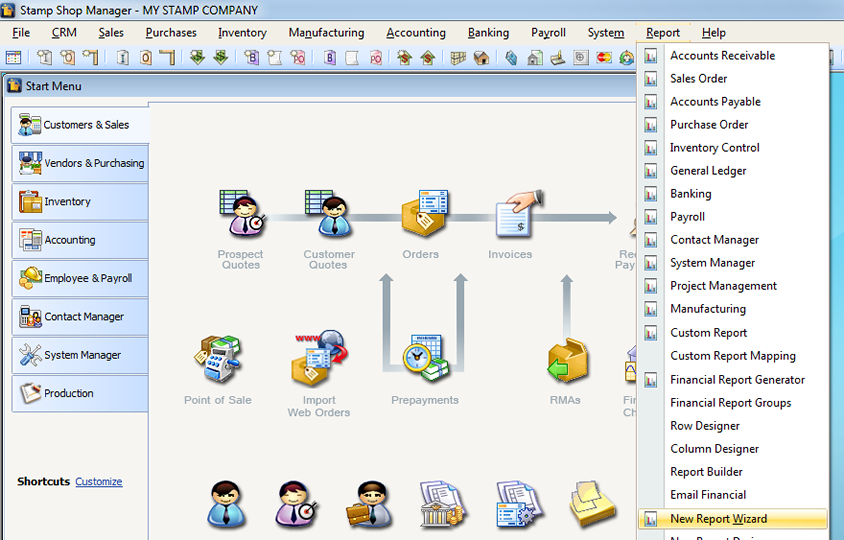 The Report Wizard form will provide step-by-step instructions for creating a new Custom Report.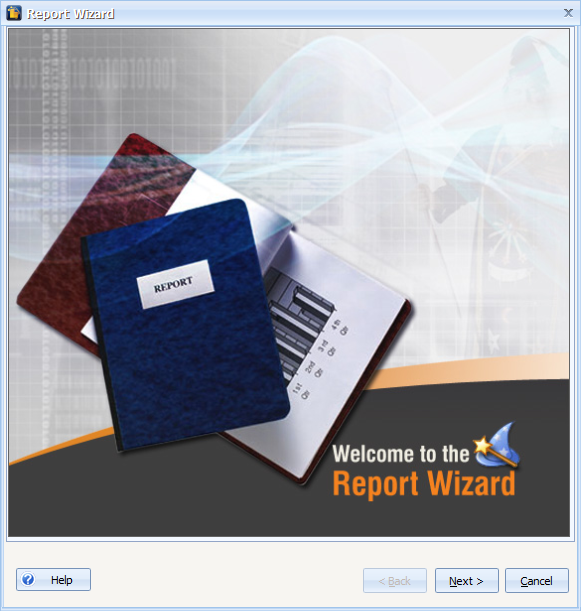 Once you are finished with the Report wizard, the generated custom report will be automatically opened in the Report Designer Form. Just repeat the report saving procedure above and you're done with a new custom Report.