Creating Credit Memo from original Invoice
This will guide you through the process of creating Credit Memo from original Invoice (directly from the Invoice form itself).
1.

On a posted Invoice, click

Credit Memo button

.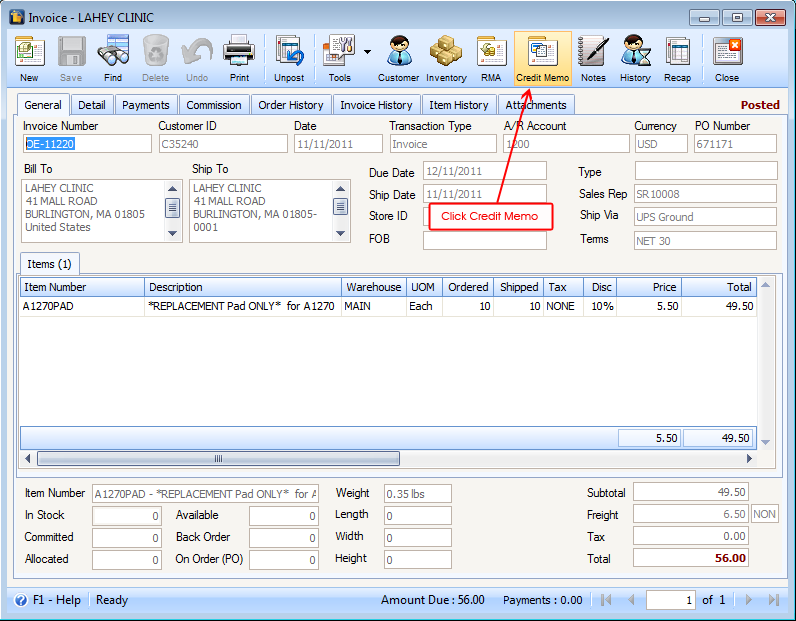 This message will be shown. Click YES.

A form will then open which allows you to select the items that you want to be carried over to your Credit Memo. Check the checkbox of the item that you want to add and then click the Create button.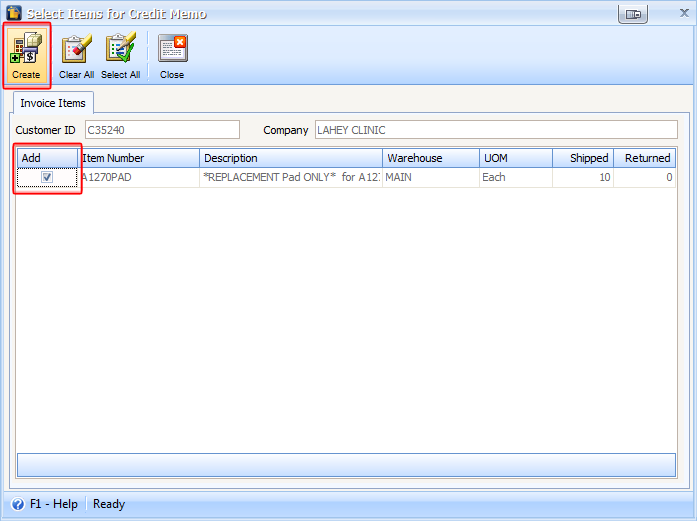 Then a message that states the Credit Memo number will be shown. Click YES to close the Invoice form and view the new Credit Memo transaction.

This is how your Credit Memo transaction will look like. You will notice that all information from the Invoice is carried over into this Credit Memo form.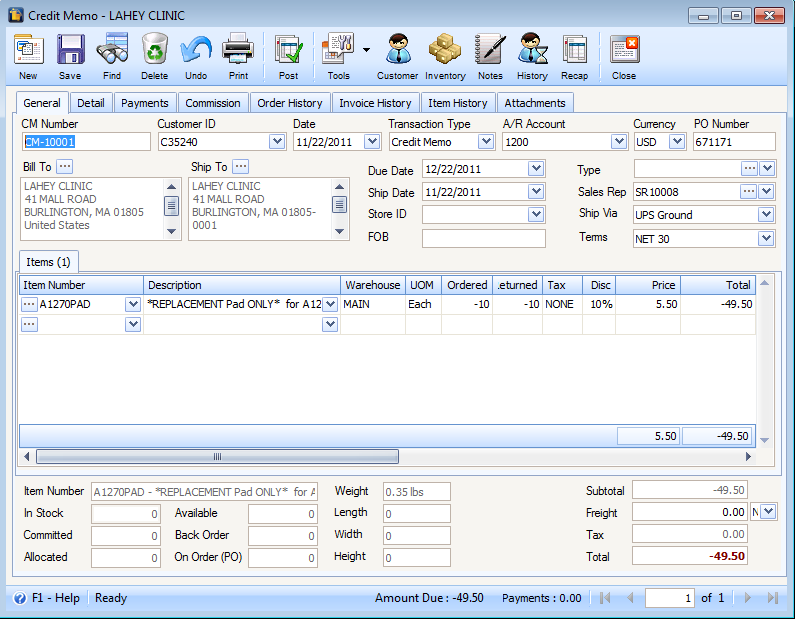 You are then ready to enter the quantity of the items returned by your Customer. Let's say 10 items of A1270PAD are to be returned. Enter 10 in Returned field of A1270PAD item.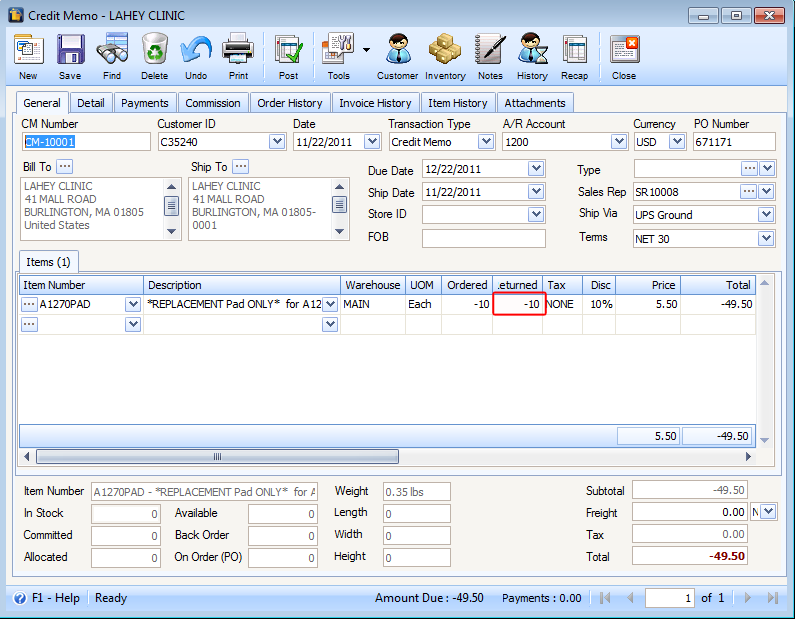 You can also delete the item\s that are not part of the return by clicking the ellipse button before the item number. Then click Delete button.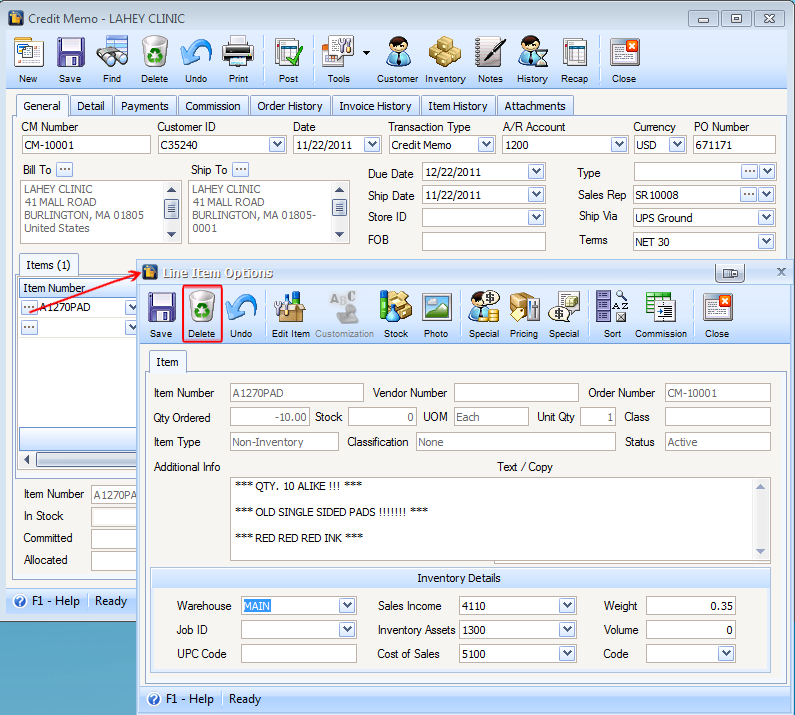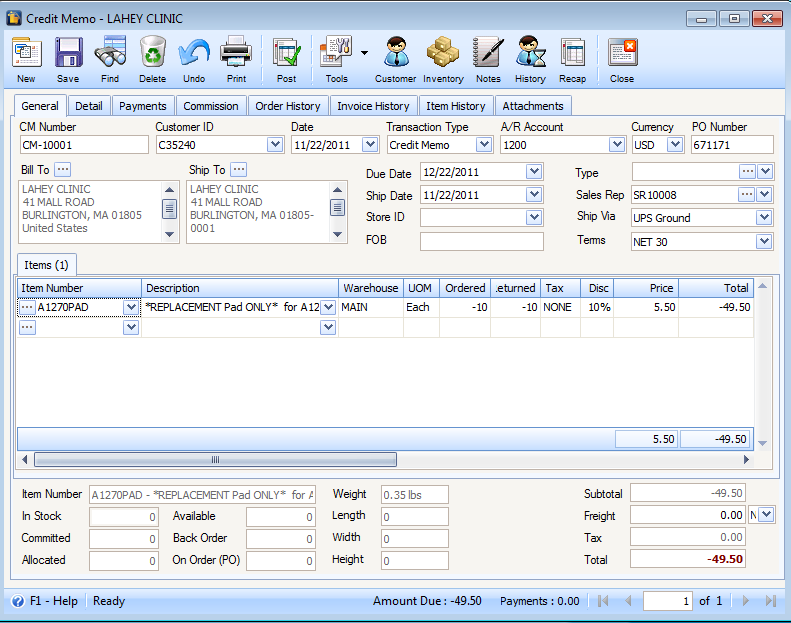 2.

Now you are ready to

Post

this credit memo. It is after posting that inventory stock of the item returned, and accounts like Accounts Receivable, Sales, Inventory, Cost of Goods Sold and other accounts that are directly affected by this return are updated.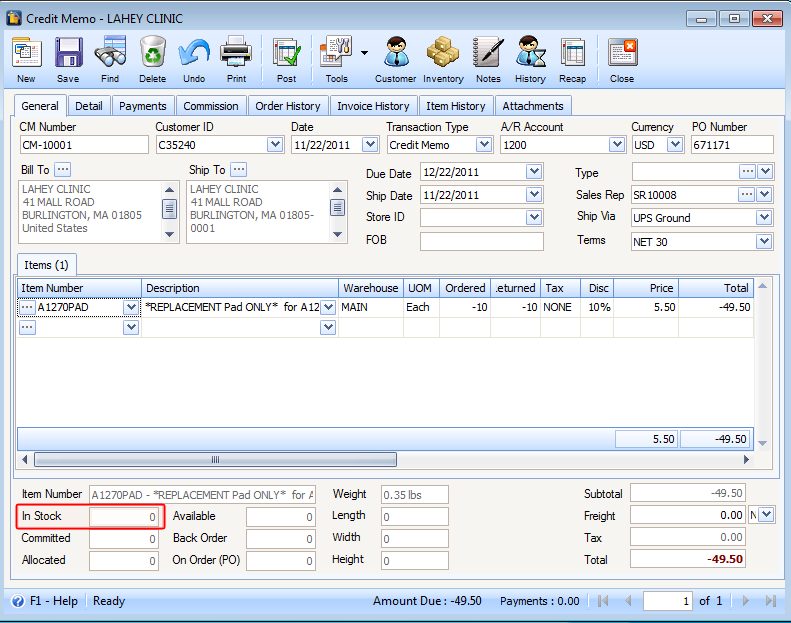 In this transaction 10 items were added back to the inventory that resulted to the increase of in stock quantity ofA1270PAD.
And the following accounts are affected with this credit memo transaction.