Customer UPS Account Number
This documentation will show that UPS account number from the Customer form is carried over to the ShipRush form when using Freight Collect payment.
Example:
This is the Account Number in the Customer form > UPS field.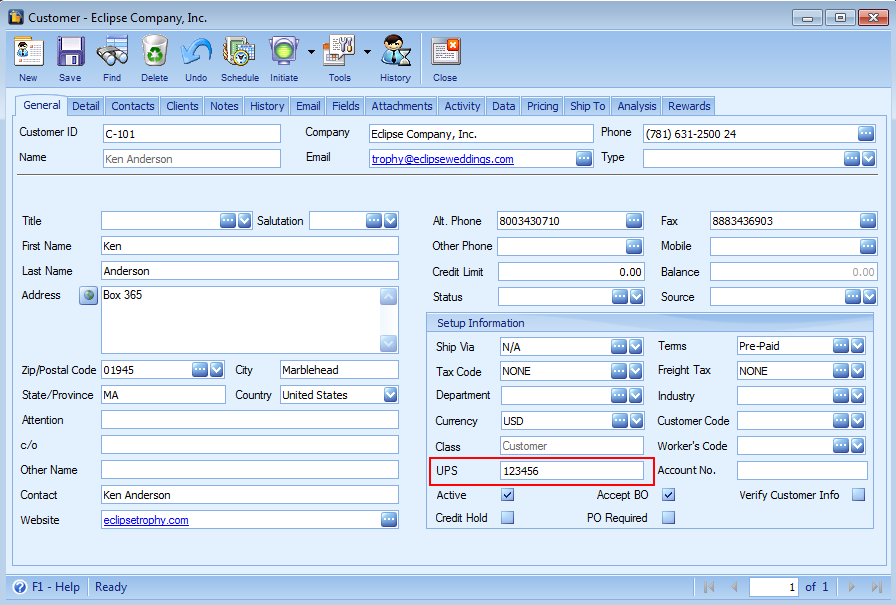 When creating an order or invoice and clicking Ship button, this ShipRush form will open. Now selecting Freight Collect in the Payment field of ShipRush form will automatically bring over and show the UPS account number setup from the Customer form onto the Shiprush form.