Customize Start Menu
The Start Form in the Main Menu can be customized to show your favorite forms and reports
The Start Menu appears in the Main Menu when you first log in to Custom Vantage Office. This provides you with a useful shortcut to your most commonly-used forms and Reports, as well as a listing of any upcoming activities scheduled for you. It can be customized on a per-user basis.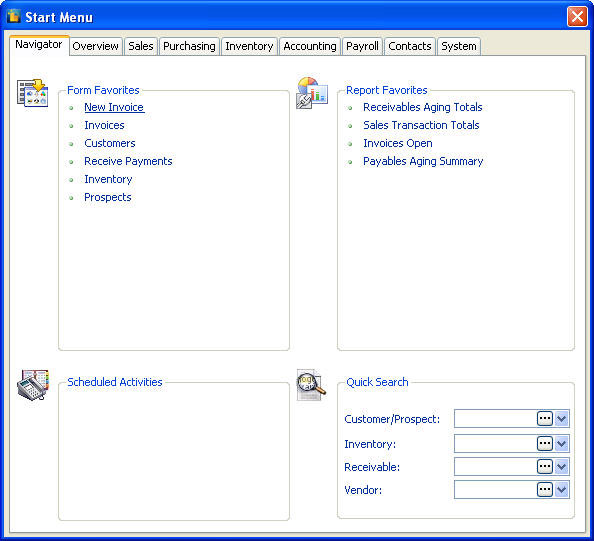 To customize the Start Menu, select System > User Preferences from the Main Menu. Then click on the System tab.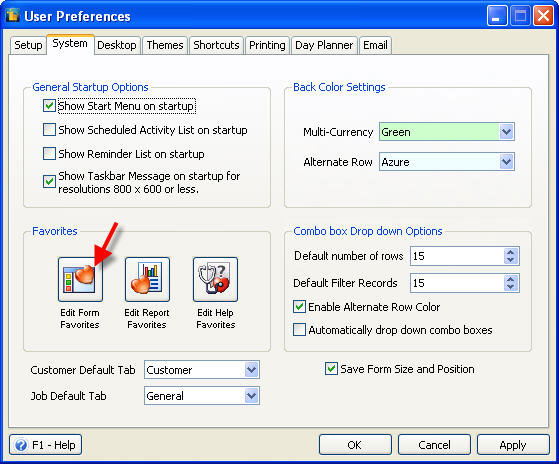 You can click on any of the three buttons in the Favorites section of this tab. To add a form to your Start Menu, click on the Edit Form Favorites button.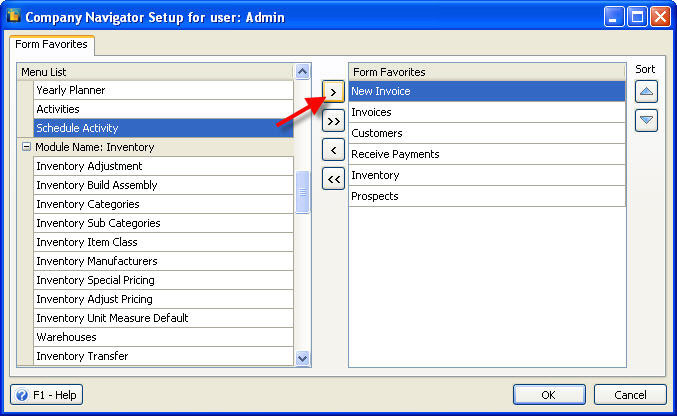 On the left you will see a listing of all available forms and on the right you'll see the list of Forms that are already included in your favorites. To Add a form, highlight it in the Menu List on the left then click on the > button. The form will then appear in your Form Favorites on the right.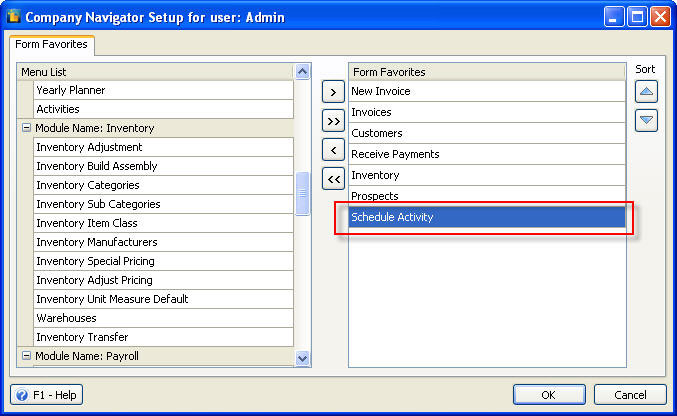 Click on OK to save your changes and return to the Main Menu. You will see that your recently added form now appears in the Start Menu.