Customizing Report Criteria Settings
You can follow these steps when customizing Customizing Report Criteria Setting
1. From Report Manager form, highlight the Report (Employee Paycheck Earnings) and click the Settings button.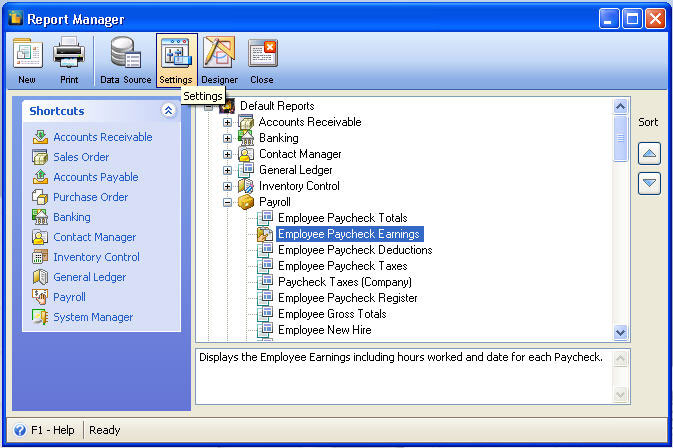 2. Enter your own Report Name (Eg. Employee Paycheck Earnings Sample Sort) then Save. Enter your desired Default Sorting and resave it again.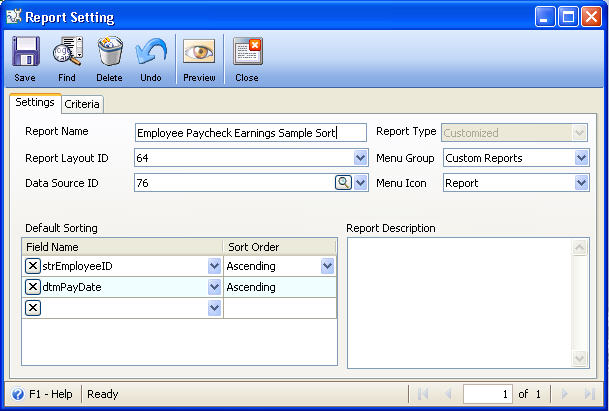 3. Close the Report Manager Form and reopen it from Report pull down menu. When Report Manager form is opened, select your created report settings on Custom Reports.
4. Your settings will now reflect on this Report Criteria sorting grid.