Editing a Custom Vantage Office Report
Open the Report Manager Form and select a report to modify and right click.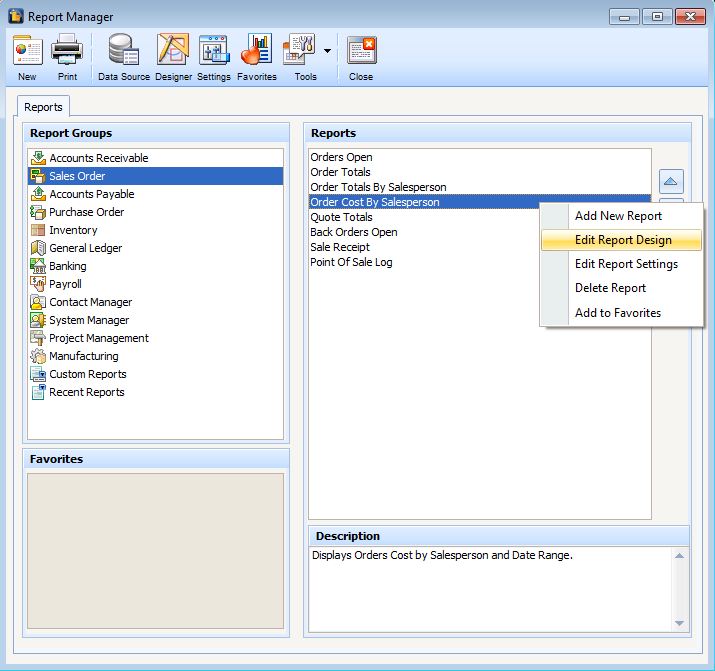 Select "Edit Report Design" for the Layout Changes and "Edit Report Setting" to edit Report settings (criteria, sorting, DataSource, Layout, Grouping, etc.)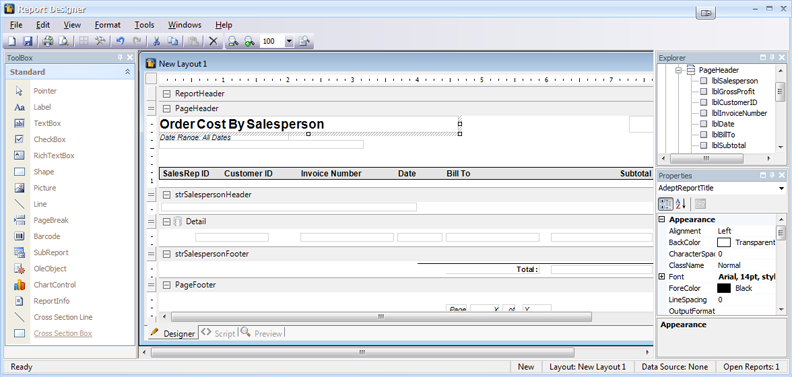 Save your modified report with a unique name so that it will not affect the default report.