How to add Account Groups and Subgroups
This will guide you on how to add account groups and subgroups.
1.

To add an account group, first select what type of account the group should be a part of from the

Account Types

area. Your choices are: Asset, Liability, Equity, Revenue and Expenses.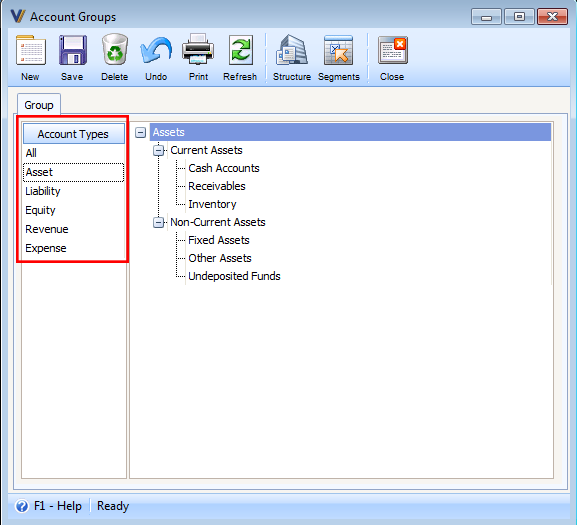 2.

Once you have selected the Account Type, you can also select the

Account group

. In this example, select Current Assets.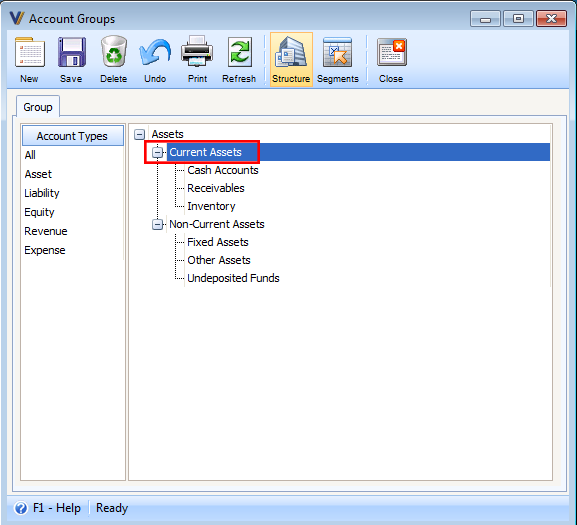 3.

Click

New button

and the the Account Subgroup form will be opened where Current Assets will show as the Parent Group and in the Subgroup grid area will show all subgroups under it (Cash Accounts, Receivables and Inventory).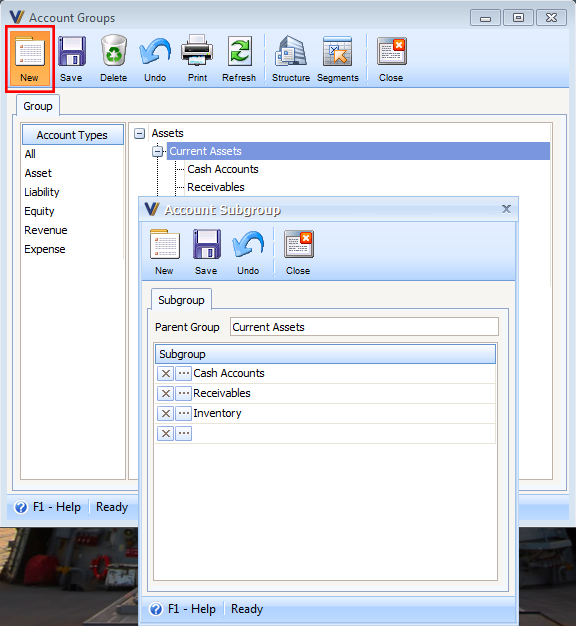 | | |
| --- | --- |
| 4. | Now add Investment account group below Inventory. |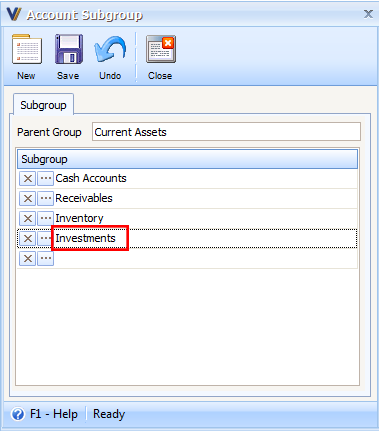 | | |
| --- | --- |
| 5. | Say you will add another subgroup under Investments, simply click on the ellipse button before Investment and the Account Group will be shown. |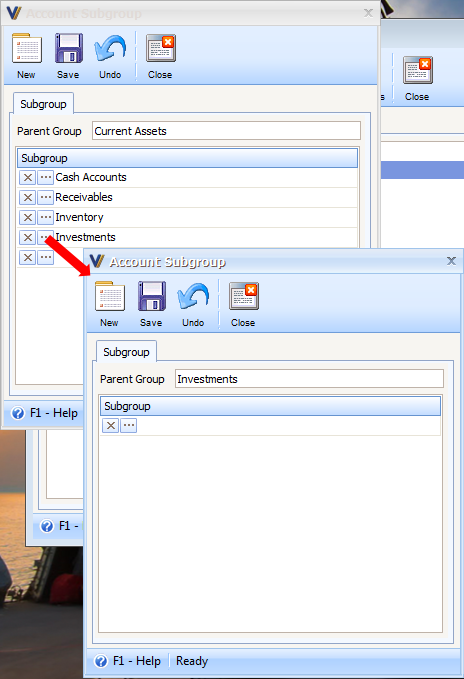 | | |
| --- | --- |
| 6. | This time Investments is shown in the Parent Group field. Now in the Subgroup grid area, enter the subgroup you want to add. If you still want to add another subgroups under short term or long term investments, then click the ellipse button before it and add those subgroups. |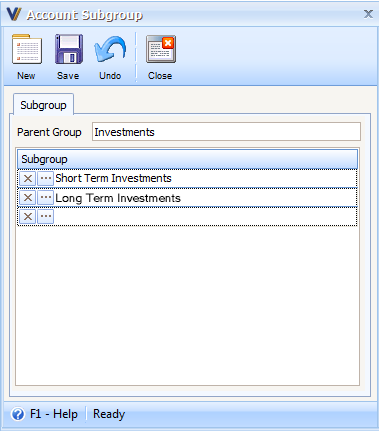 | | |
| --- | --- |
| 7. | Here is how the newly added subgroups will be shown in the Account Groups form. |