Inventory, Misc and Service items combined under Items tab
The 3 tabs, namely Items, Misc and Service tabs are merged into one under Items tab. This change makes it easier for order entry since you no longer need to move from one tab to another to enter different types of items.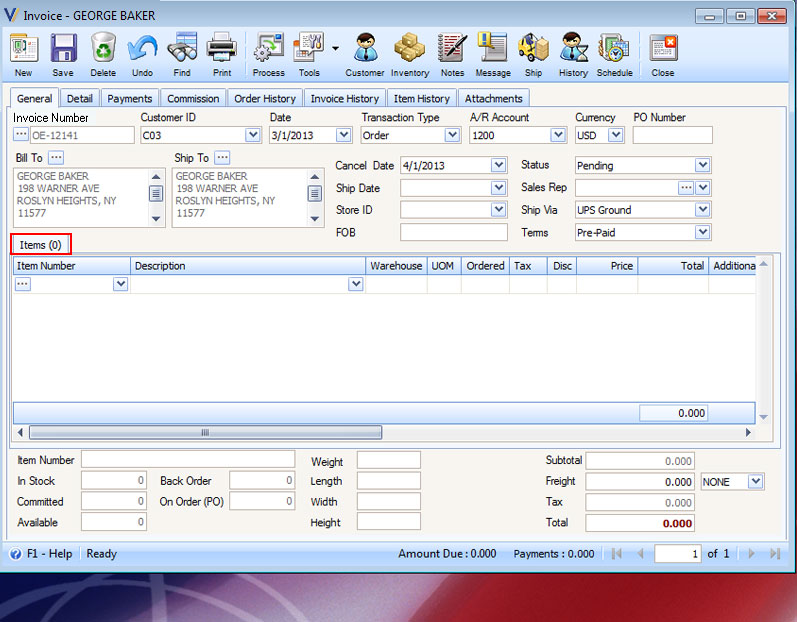 To enter Misc or Service items, leave the Item Number field blank and type in the description of the Misc or Service item in the Description field. As you tab out of the Description field, the Warehouse and UOM fields will be skipped, bringing the cursor directly onto Ordered field. As you enter a number in the Ordered field, the same number will be carried over to the Shipped field.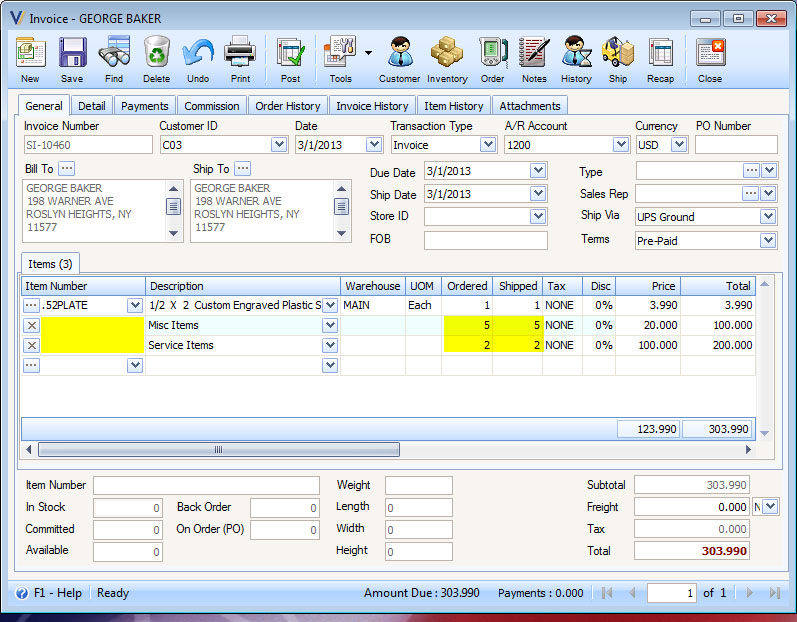 Note: If you change the Ordered qty in the Ordered field, Shipped quantity will also be changed.
Having these changes make the Quote, Order, Invoice, RMA, Credit Memo, Purchase Order, Purchase Receipt, Bill, Return to Vendor, Debit Memo, Job Invoice and Job Bill forms be consistent with what the reports are showing.
Example: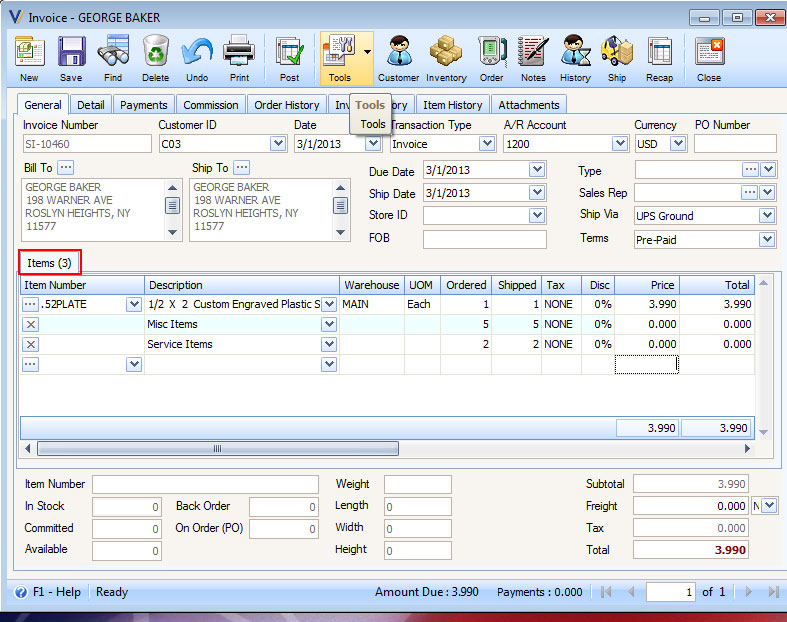 ---