Inventory Form Feature (when changing Item Type)
This feature shows that a user cannot change the Item Type if there is an available stock for that item.
For example, both MAIN and NY warehouses have available In Stock qty for this item (.52BLUEBRASS).
Notice that .52BLUEBRASS item type is Inventory Item. Changing the Item Type from "Inventory", "Production" or "Assembly" to "Kit", "Service" or "Non-Inventory" is not possible when there are available stocks for that item.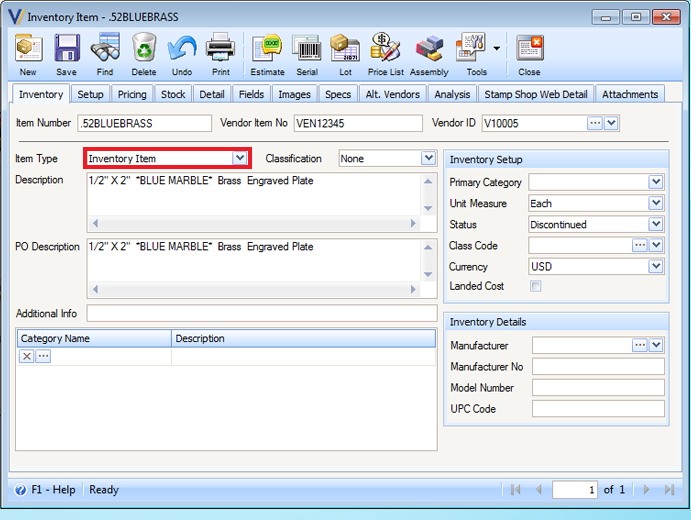 If you try to change Inventory Item to Kit item