Opportunity button on Quote form
Click the the Opportunity button in the Quote form to create opportunity record for the selected quote.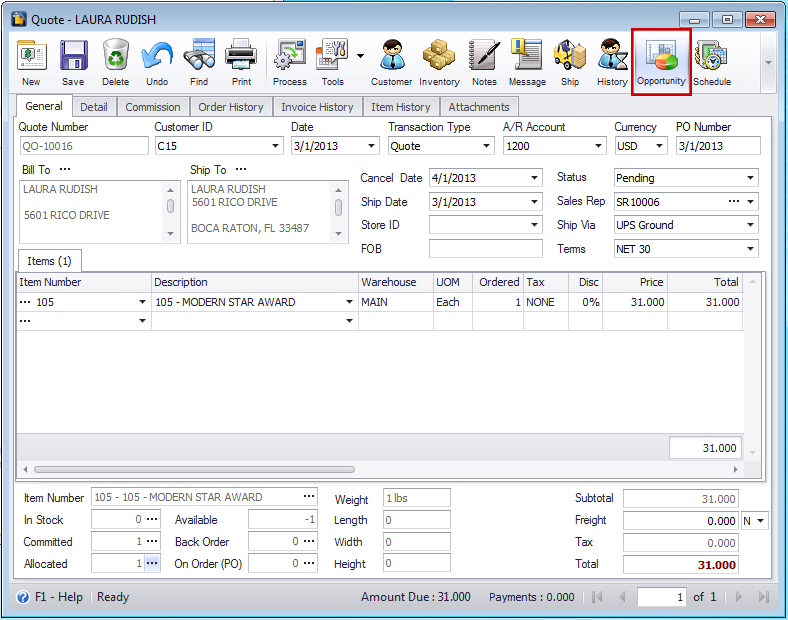 And this message will be shown.

Click YES and another button will be shown.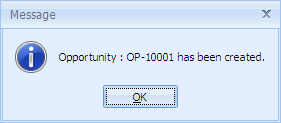 Now to view the opportunity created from the above quote transaction, go to Contacts menu and select Opportunities. Then open OP-10004.