Order By field on a PO
This documentation will show you that Ordered By field on a Purchase Order can now be modified, but if no changes made it will be automatically filled by the user entering the purchase order.
The following illustration will show you how it works.
When
Default Ordered by on the transaction
is set to Blank.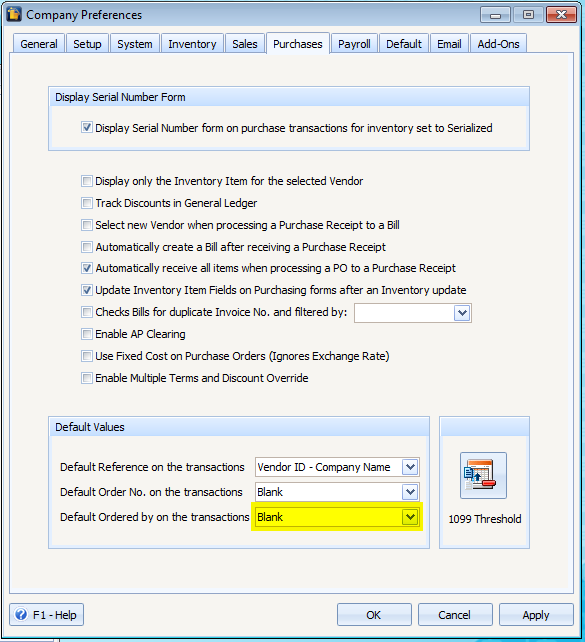 Open a Purchase Order form, Ordered By combo box field will show as blank.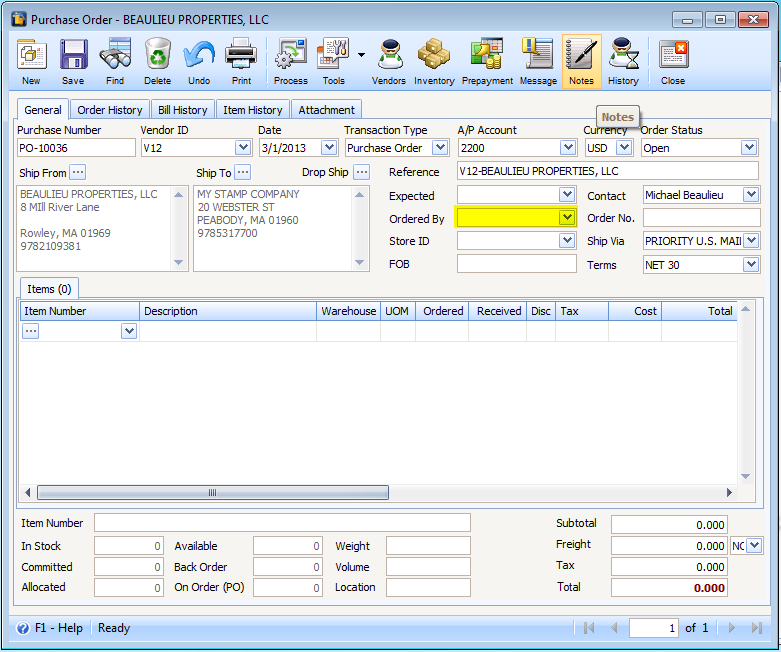 You can modify this by clicking the drop down button. Also, notice that the users from the Security list are now included.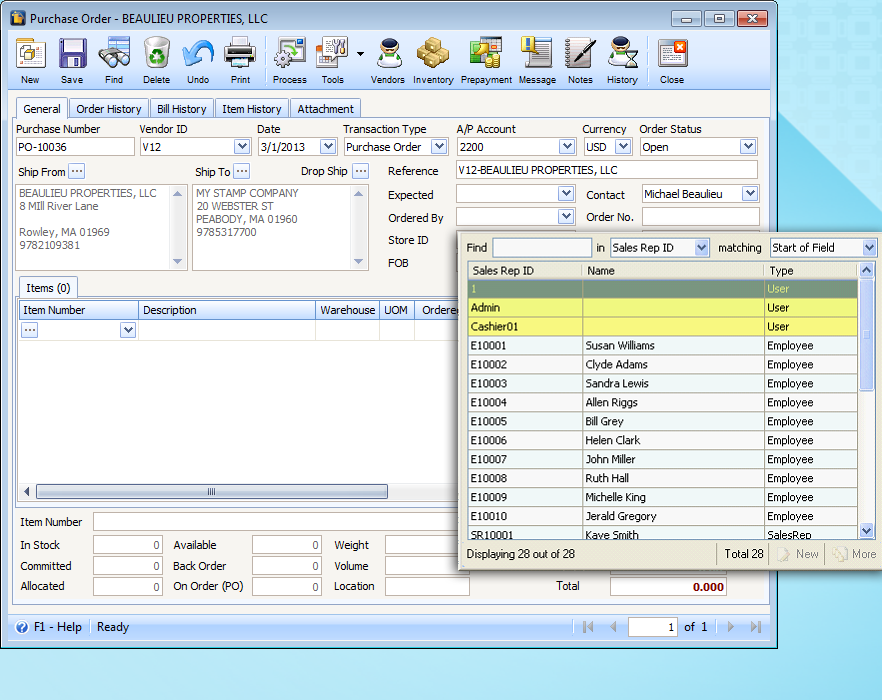 When Default Ordered By on the transaction is set to Current User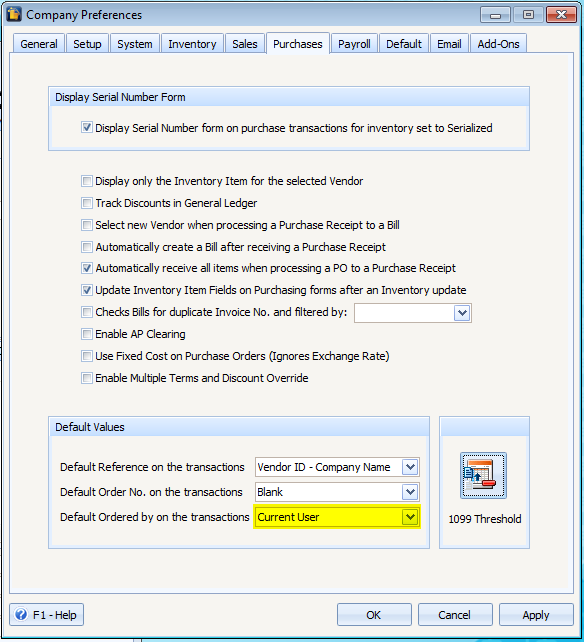 When you create new Purchase Order, the Ordered by field will show the current logged on user.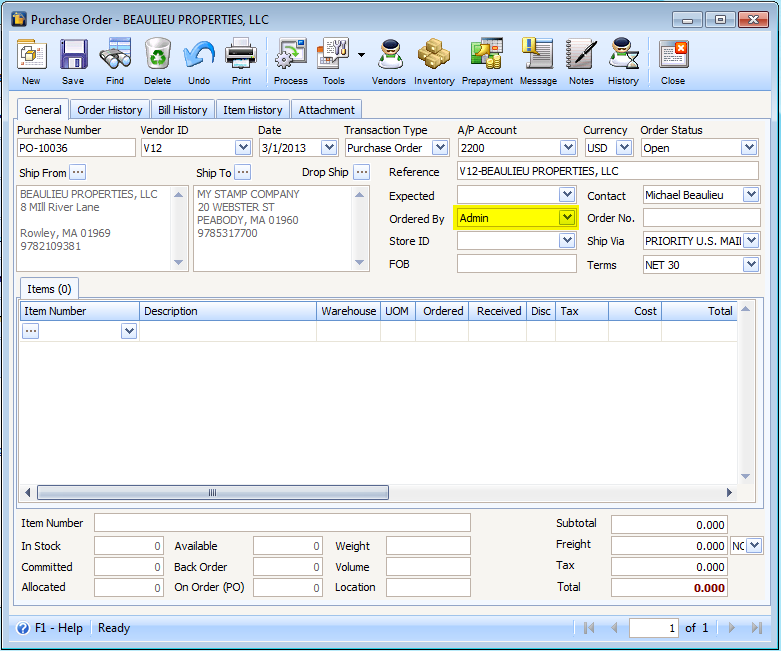 You can also modify it by clicking the drop down button and select the name of the person making that order.