Override Tax Function
This documentation will guide you on how Override Tax is setup and how it works.
1.

To add a new Override Tax Code and Ship Via, go to

Warehouse form – Detail tab. There is an area where you can add the Override Tax Code

and

Ship Via

.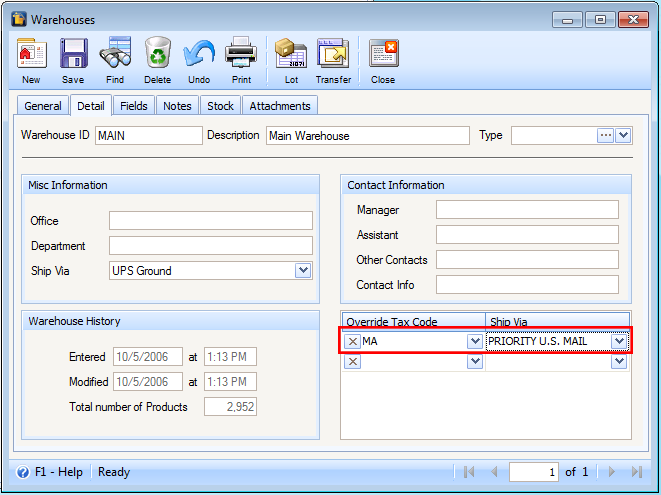 After selecting a Ship Via for a certain tax code, this message box will appear alerting you about what will happen.

2.

When you create an

Order

or

Invoice

and change the Ship Via to 'US Mail' and then the warehouse to 'NY' in a line item this message will be shown.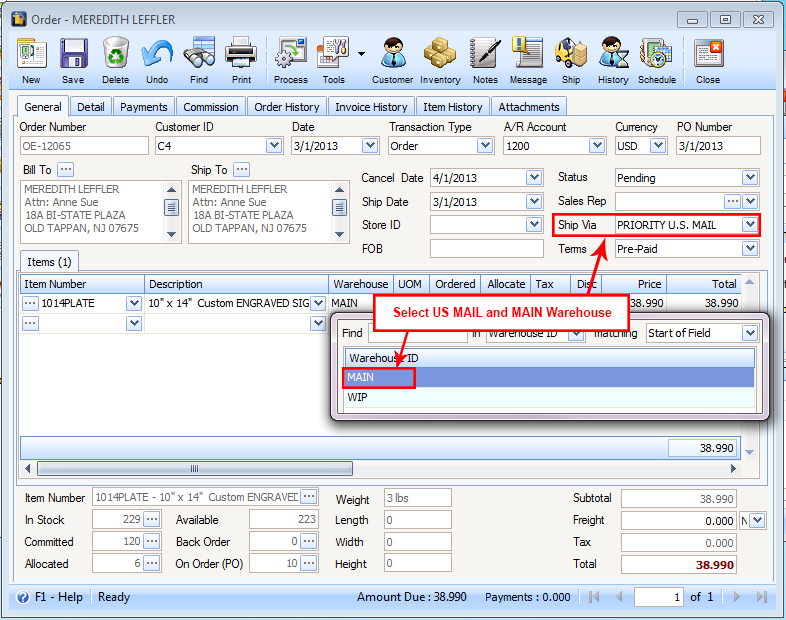 Click OK on that message box and ALABAMA (tax code) will be inserted.