Price and Cost Updating
This documentation will show you how cost and price fields are updated in assembly and component items.
Item Setup
Component Item setup – item A1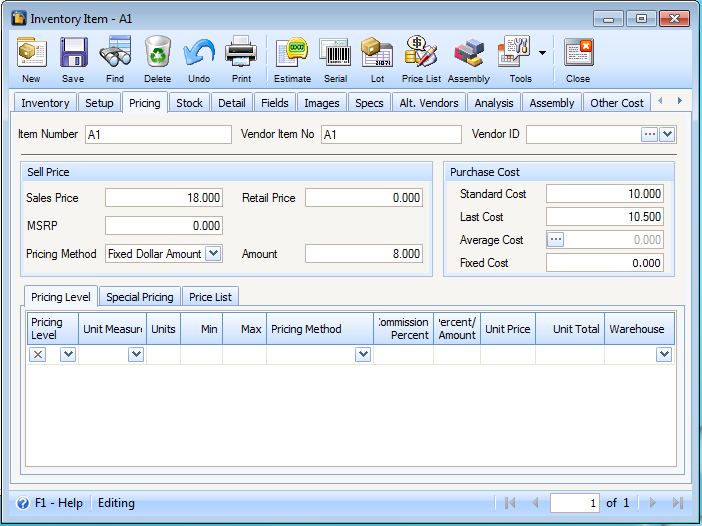 Component Item setup – item A2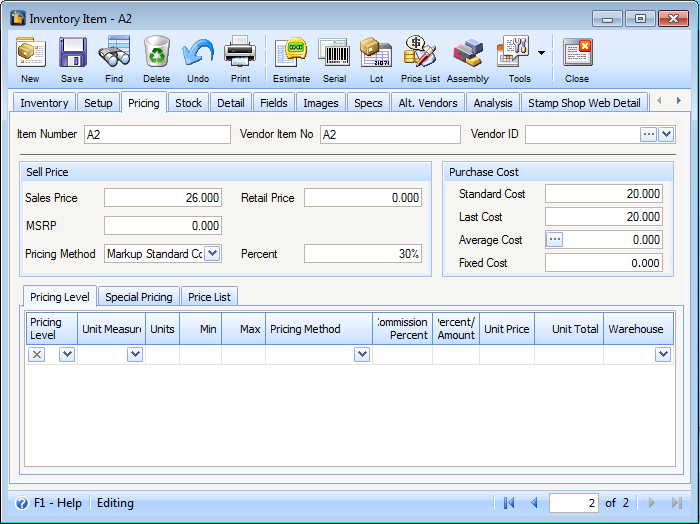 Assembly Item setup – Set A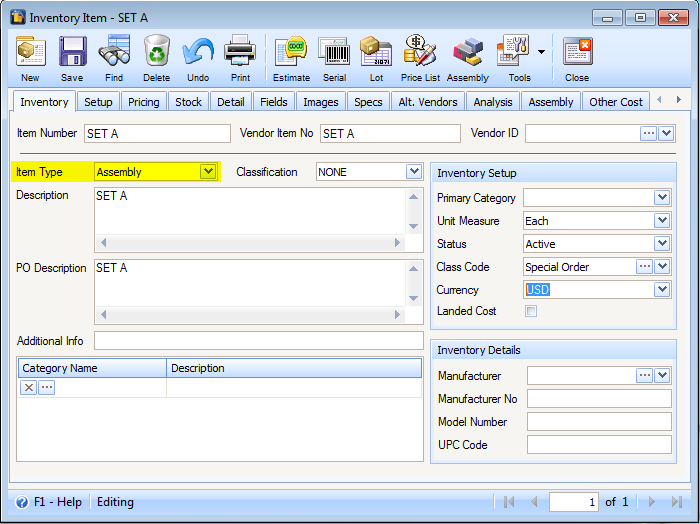 Assembly tab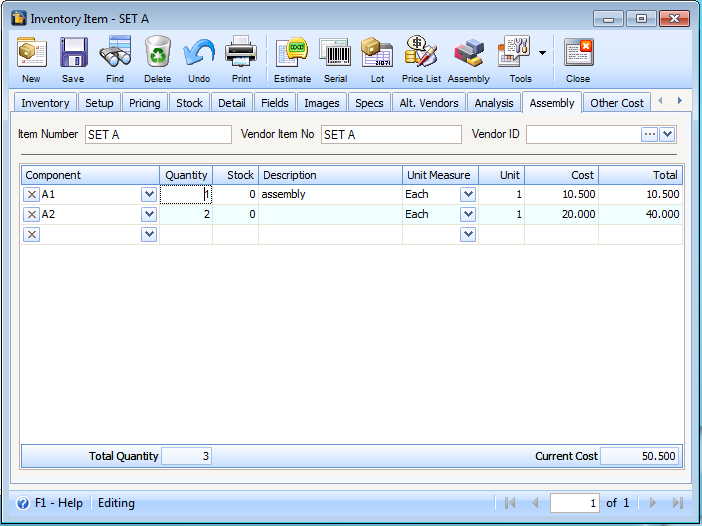 Other Cost tab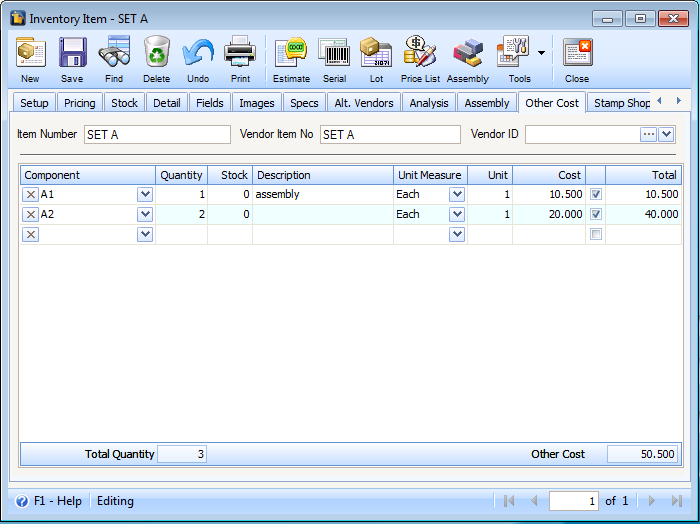 Pricing tab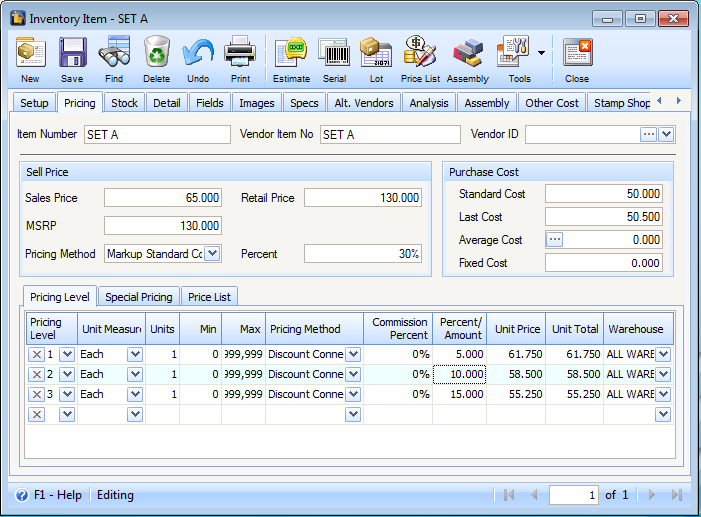 Now when component's last cost is changed, assembly's current cost in Assembly tab and Other Cost tab will change, as well as other Price fields. By the way, cost can be changed in the following transactions/forms:

Purchase Receipt

Inventory Adjustment

Inventory Item form – manually changing Cost in the Last Cost field
The following illustration will show you how the cost and price fields are updated.
Based from the above setup, create a Purchase Receipt transaction and select item A1 and change the cost from 10.00 to 12.00. When you click Receive button on this form, you will be prompted with this Update Option mini-form. All selections here are checked by default. You can select these checkboxes if you would want to update the assembly's last cost, sales price and pricing level. Then click OK.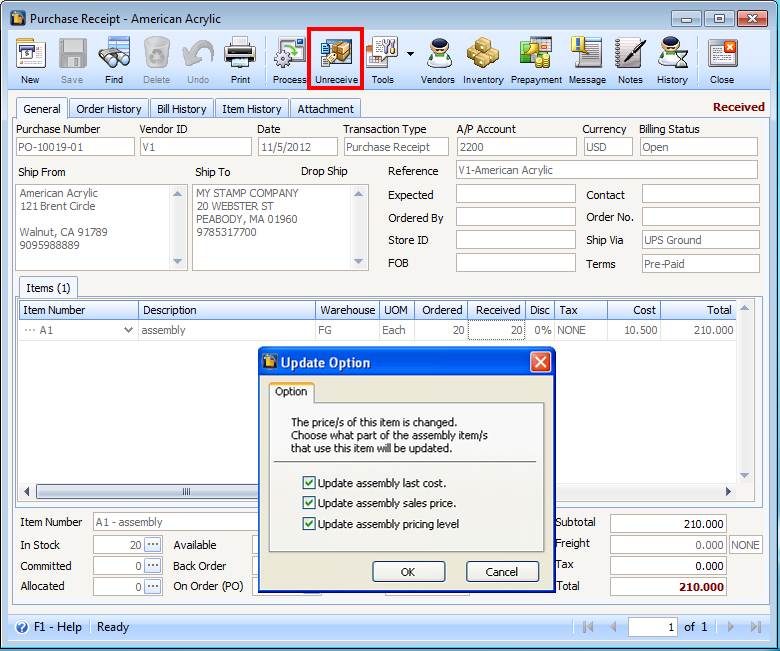 This time, shown here are cost and price fields that were updated by the above purchase receipt transaction where cost is changed from 10.00 to 10.50.
Component item – item A1's Last Cost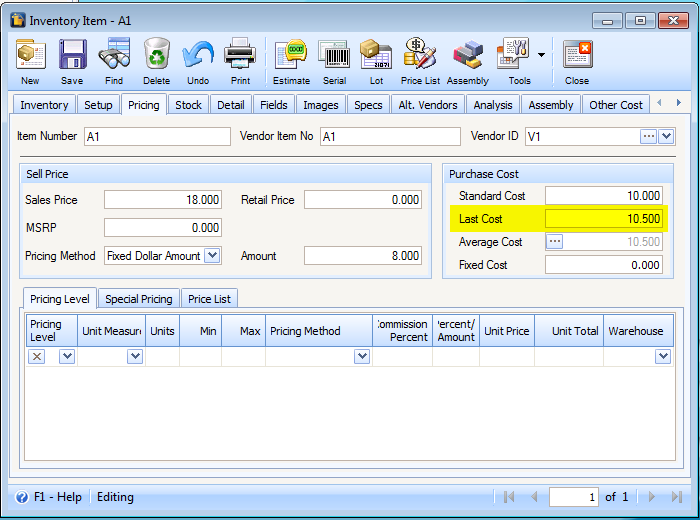 Assembly item – item Set A's Assembly tab, Other Cost tab, Last Cost, Sales Price and Pricing Levels' Unit Price.