Receiving All Items When Processing Purchase order to Purchase Receipt
This option will allow you to receive all remaining items quantity when Processing Purchase Order to Purchase Receipt transaction.
On Purchase Tab of Company Preference Form, check the Automatically receive all Items when processing a PO to a Purchase Receipt check box then click the Apply Button.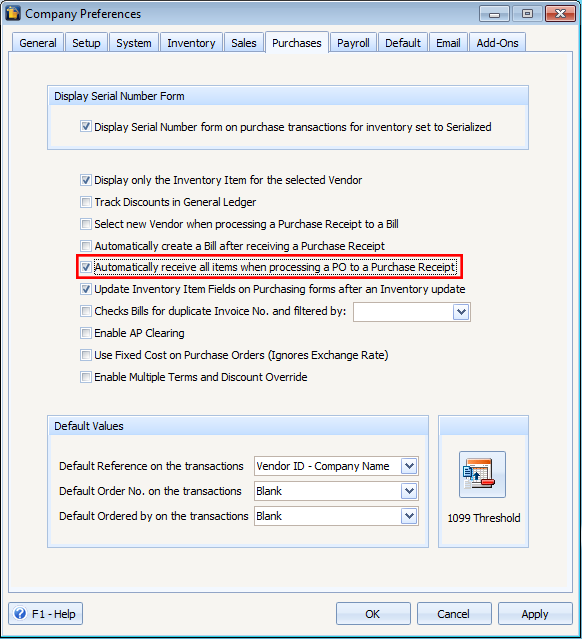 Then when a Purchase Order was partially received in Purchase Receipt form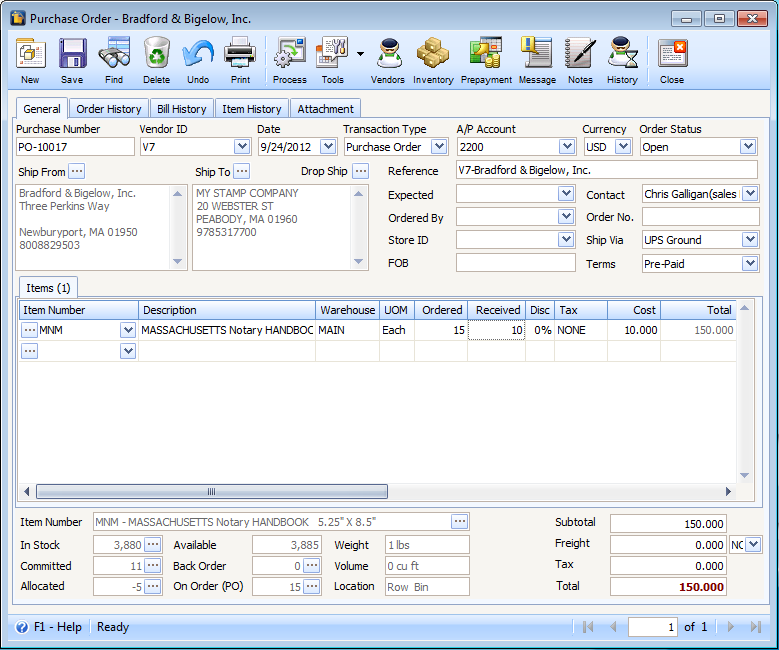 The next time this Purchase Order will be processed to Purchase Receipt, Received quantity will only display the 5 quantity left.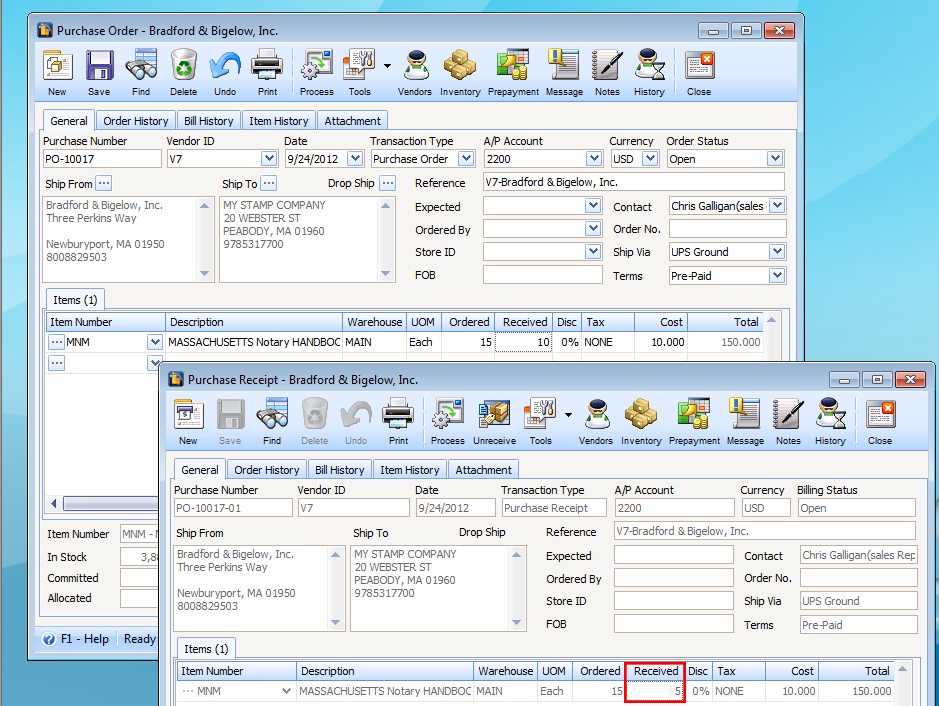 Now if the checkbox in Company Preference is unchecked, Received Qty will only display 0 Qty.