Records to Retrieve
You can set the number of records you want to retrieve in the User Preferences System tab.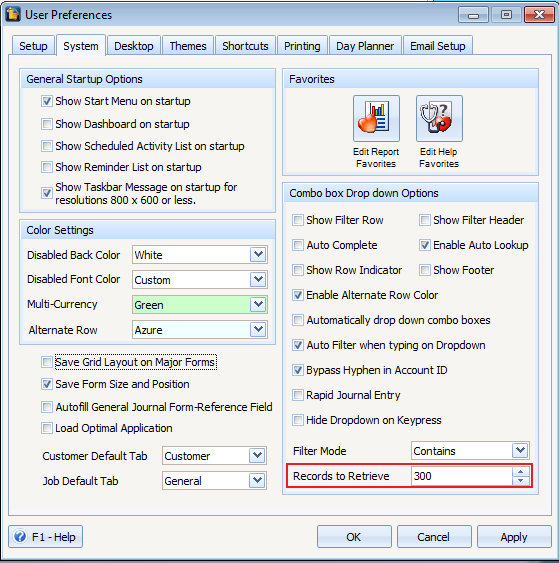 For example, you set the Records to Retrieve to 50.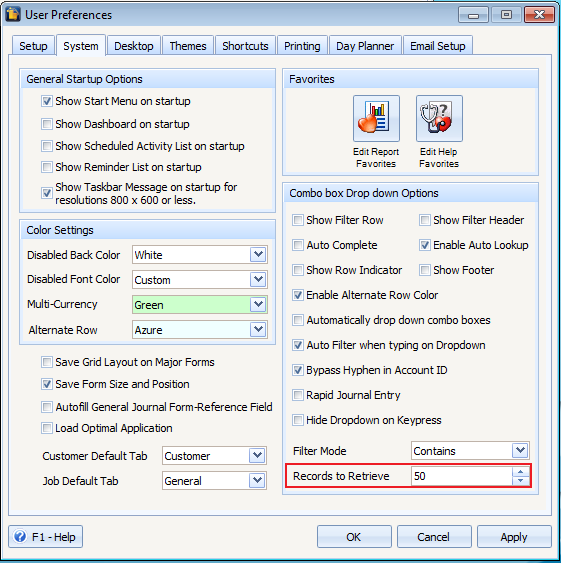 The drop down list (for example, in Invoice) will only display 50 records.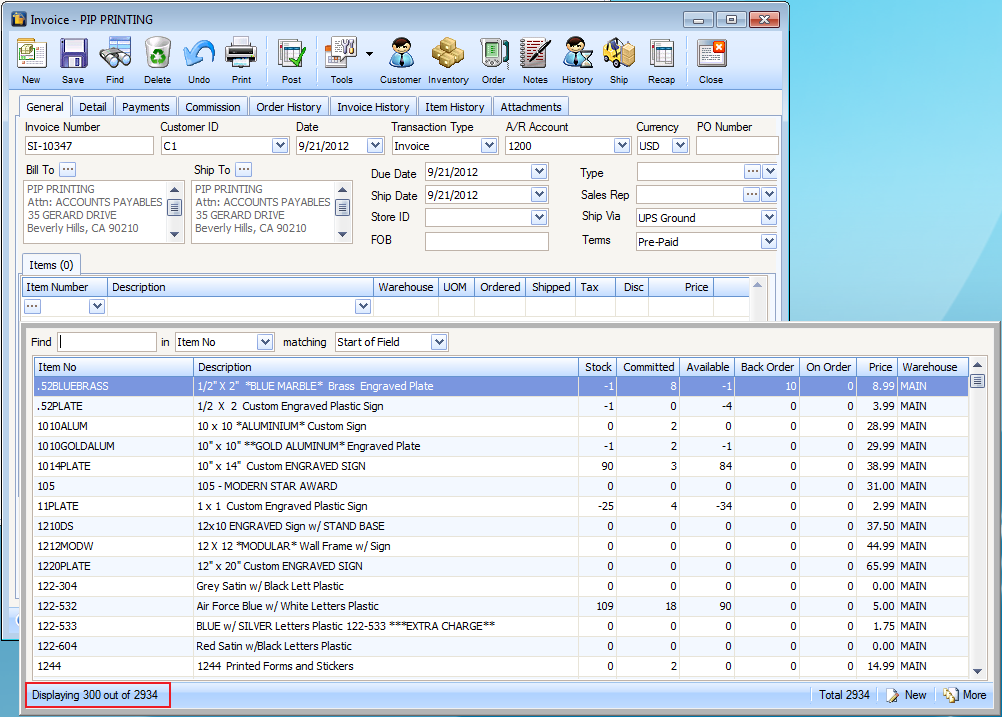 Same goes with the Product Inventory drop down list. For example, you want to filter Product ID for the Inventory Item, you would notice that the drop down list only displays the first 50 records. And you may click the More button if you wish to add another 50 records.