Secure Canned Reports
There is a new column added in Security form - Report Permission tab, this is called Secure Criteria. When Secure Criteria checkbox is checked for the certain user, this will prevent the user from adding criteria for the particular report.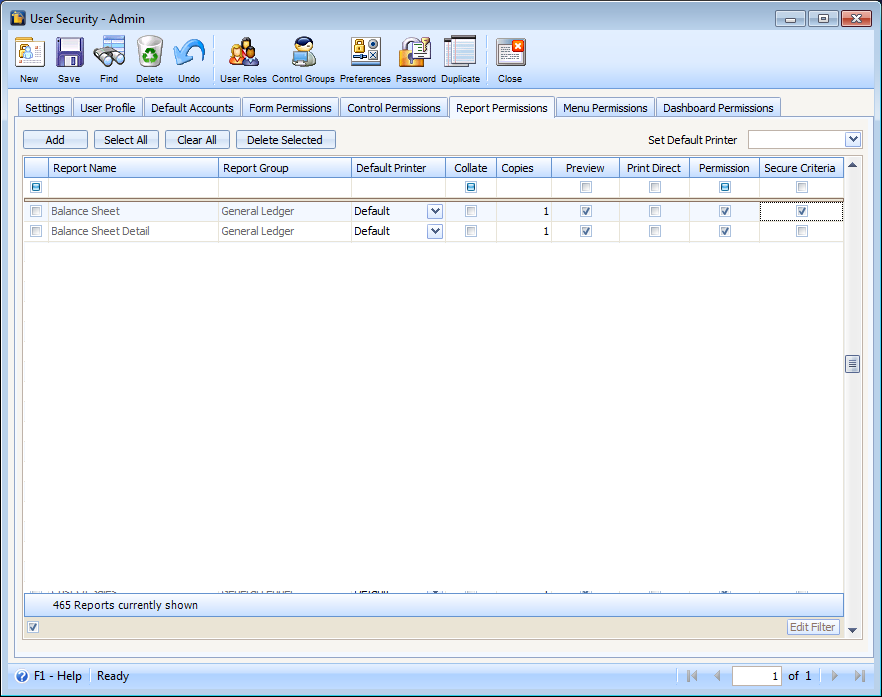 When you open the Report Criteria for the particular report, you can see that there is no way you can add another Field Name to the existing ones. Though you can still change the Match, Condition, Criteria & Criteria Between and Join fields and then save the changes.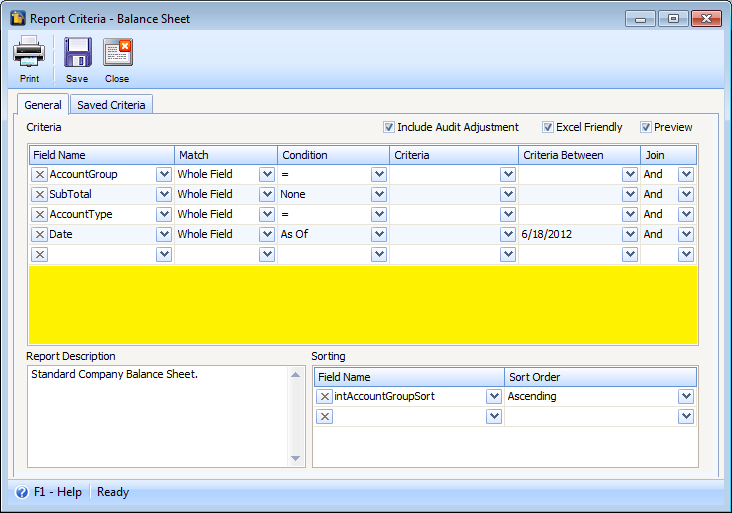 As compared to the reports where Secure Canned Report is NOT checked, you will notice that user can still add new row for Field Name criteria.