Setting up MICR Printing
From Accounting module click Bank Account List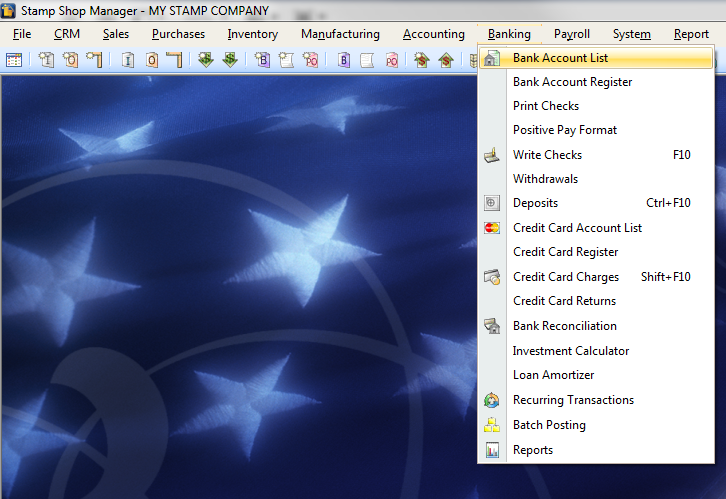 In Bank Account List form, select the bank account you want MICR font be setup and click on Info button.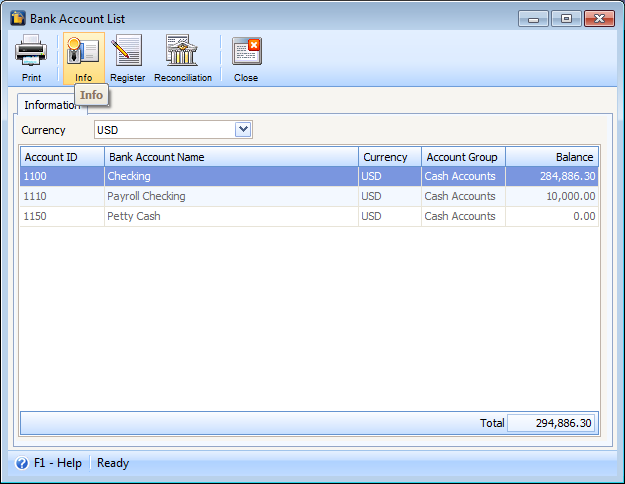 When Bank Account Information form opens, check the Enable MICR Printing checkbox and click the MICR button.

Note that Account Number and Routing Number are required fields for MICR Setup.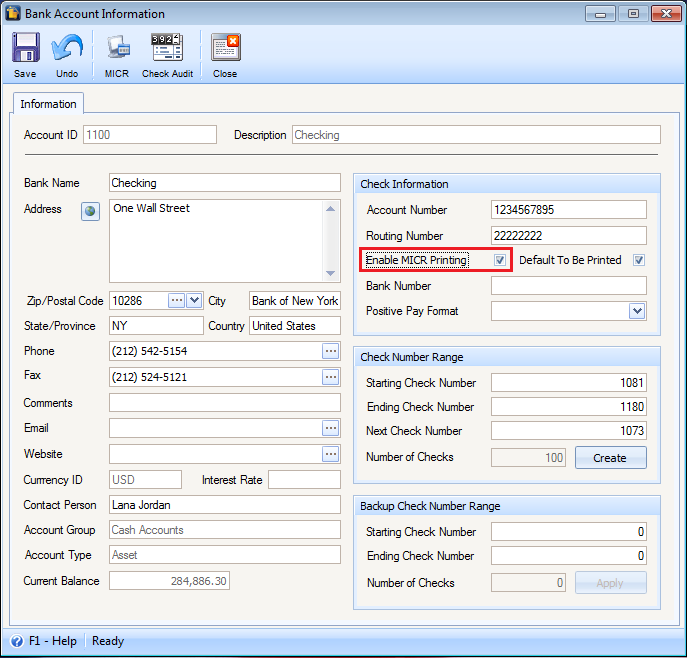 When the MICR Setup form opens, specify or configure the MICR line as to how it should be displayed on checks. Once finished, a preview of it will be shown in the MICR Preview field at the bottom of the form.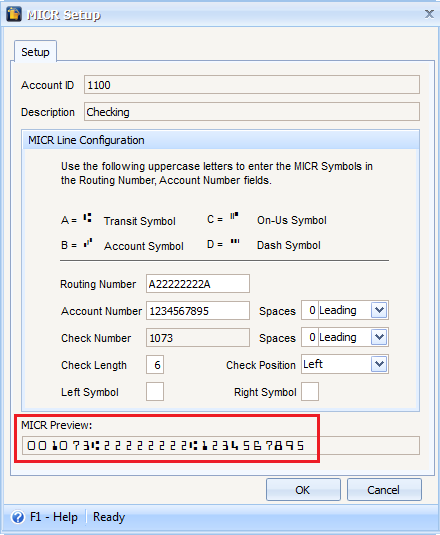 Click OK if preferred result is achieved.
After setting up MICR, let's print a check to see the result. Notice that the Bank Account used is the one used when setting up MICR Printing.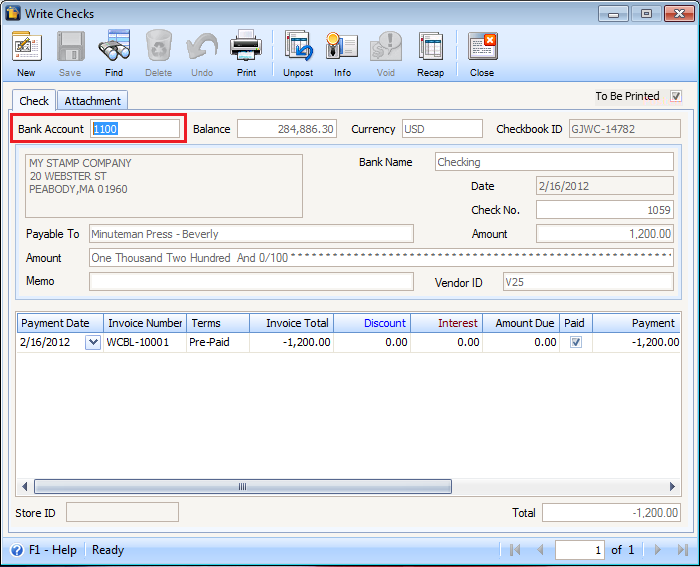 Click on Print button on a posted write check transaction.

Note that MICR line will be displayed on all check formats.