Show Time-Off Accrual Info on Pay Stubs
This will help you know the Time Offs of an employee when printing his/her Paychecks.
In the Print Checks form, enable the Show Time Off Stub option to show time off information on paycheck stub. This is unchecked by default.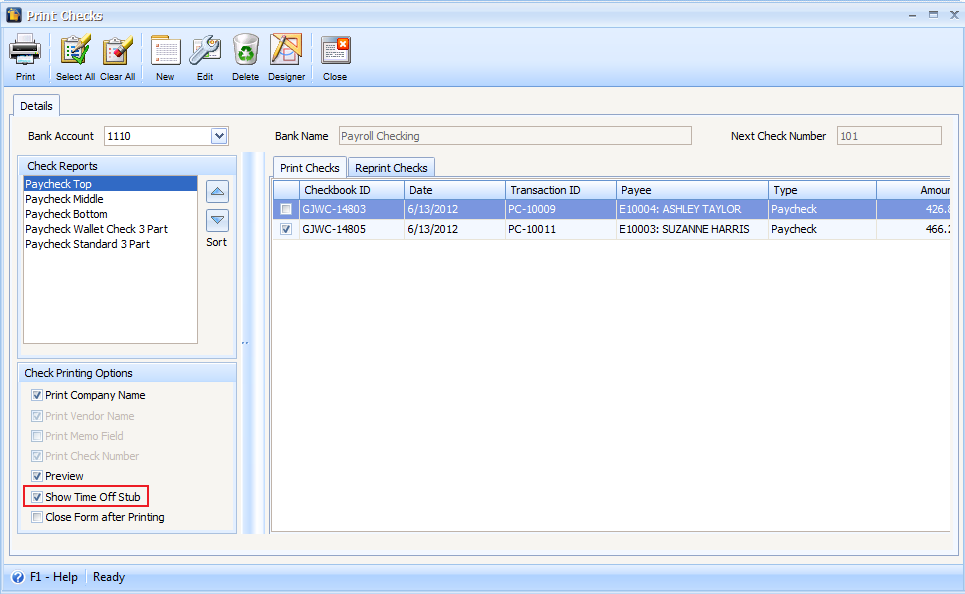 Boxed in red is the Time Off information.
Example:
| | |
| --- | --- |
| 1. | VAC and SICK are setup time offs for Employee E10003. In here, notice that Time Off is linked to an earning. |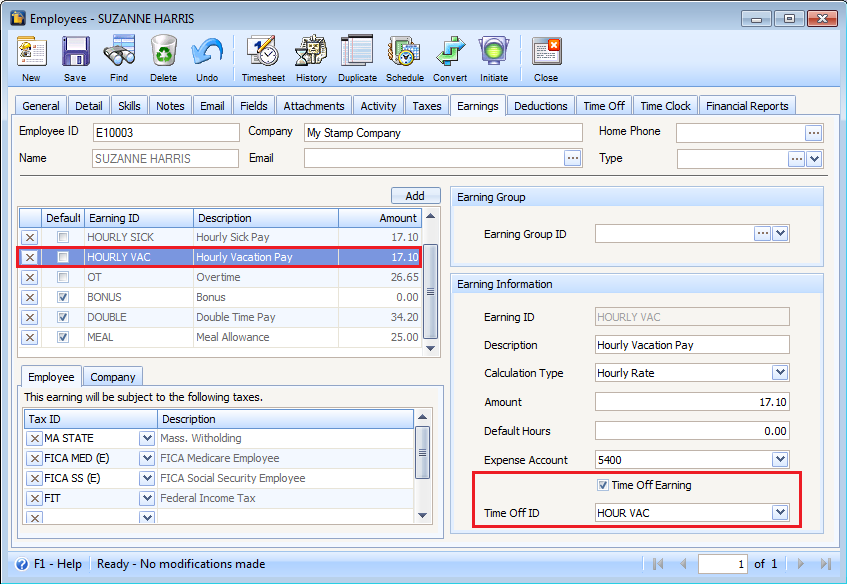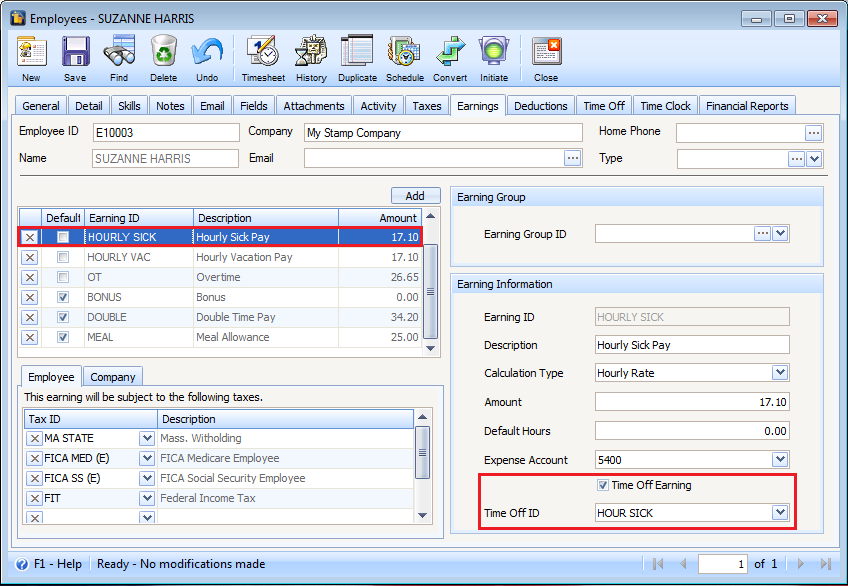 Note that only Time Offs that are linked to an Earning will be shown in the Time Off Summary area.
| | |
| --- | --- |
| 2. | Create a Paycheck for the same employee then Post. Click Print button. |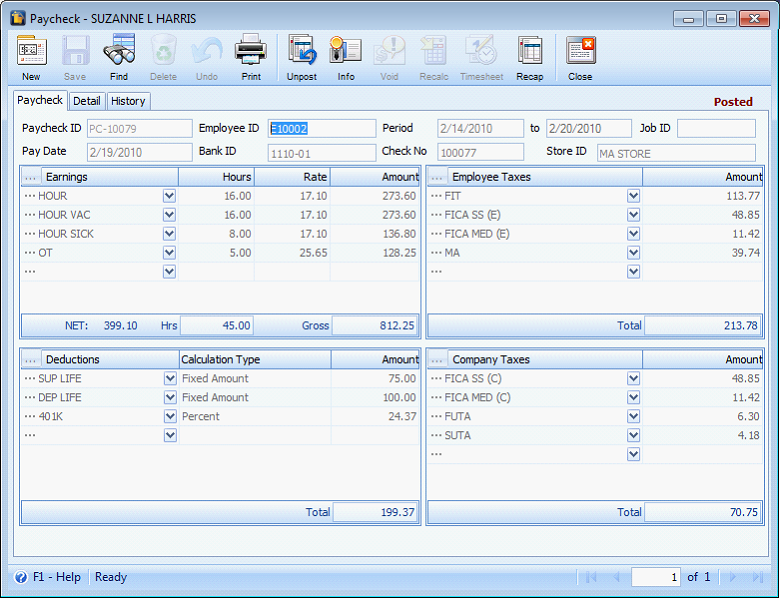 | | |
| --- | --- |
| 3. | Click "Show Time Off Stub" to enable this option then click the Print button. |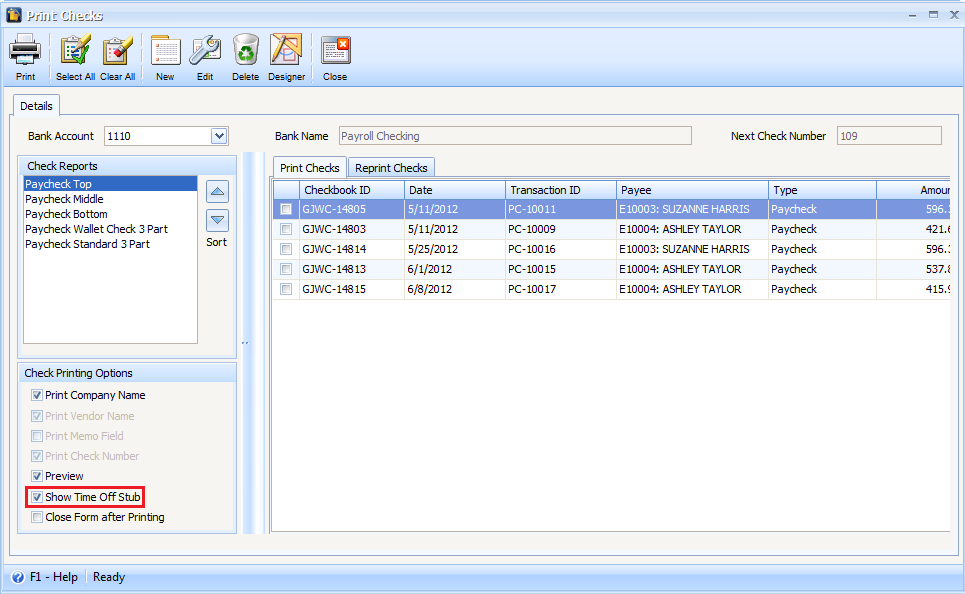 Notice, VAC and SICK are shown in the Time Off Summary area.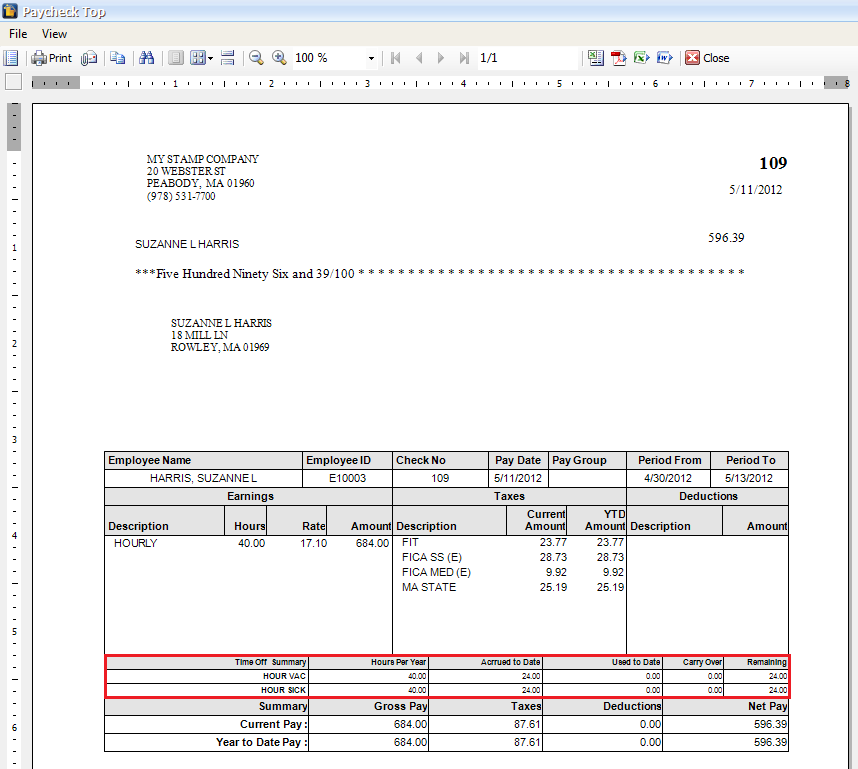 Note that figures shown in the Time Off Summary area are based from the current figures of the Time Off hours on the time a paycheck is printed and is not based per paycheck created. This will be shown the same way it is presented in the Paycheck form>Detail tab. To further illustrate this, see example below.
Example:
This is the first paycheck.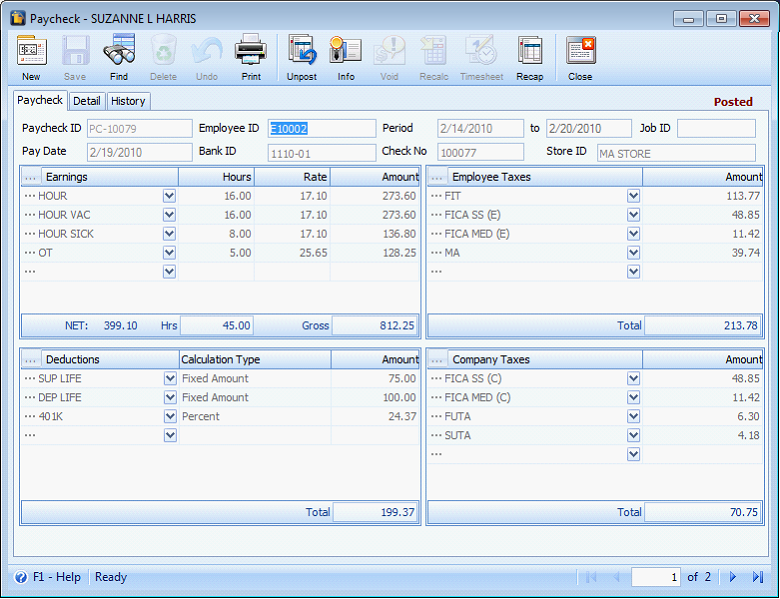 This is the second and latest paycheck.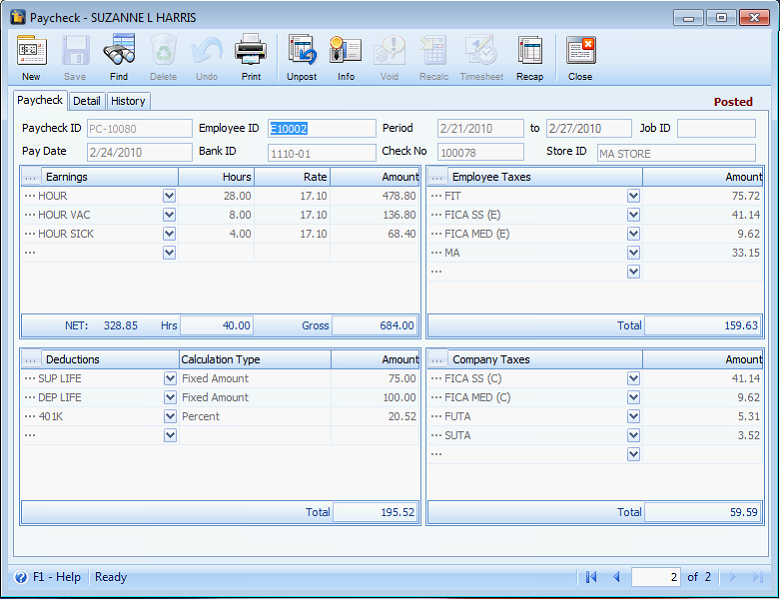 Here is the Detail tab of the above paychecks.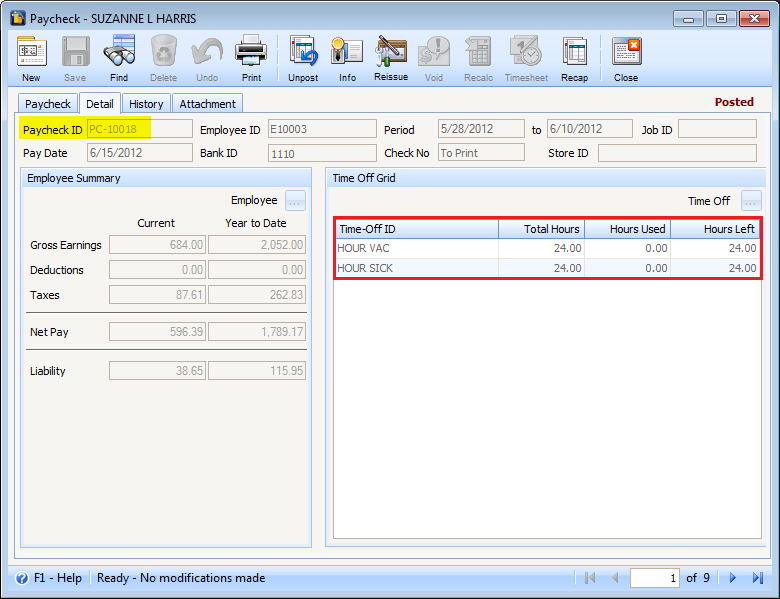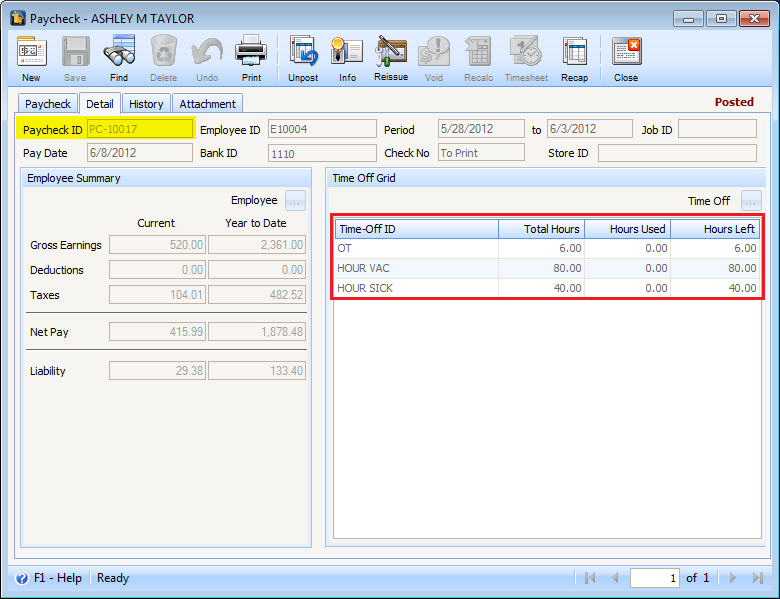 Printing the above 2 paychecks will show the same Time Off Summary figures.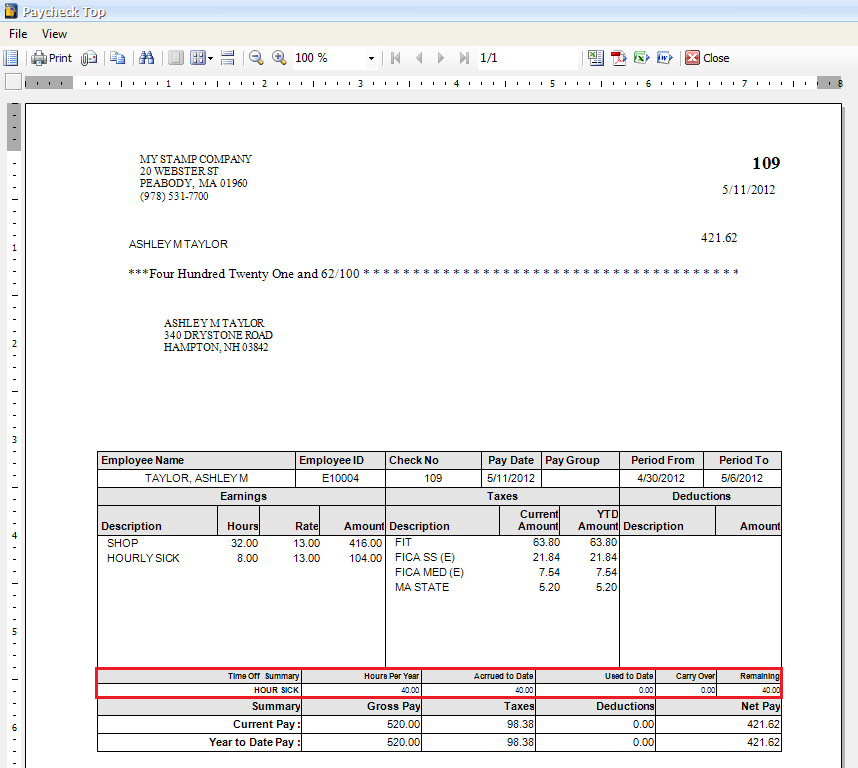 Note also that in cases where there are more than 5 time offs and each one of it are associated with an earning, then the top 5 time offs will only be shown.
Example: