Basic Store Implementation
By default, Store ID field is blank. Click the ellipse button on this field to open the Store form. User can create and select the default Store ID that will be used upon transaction.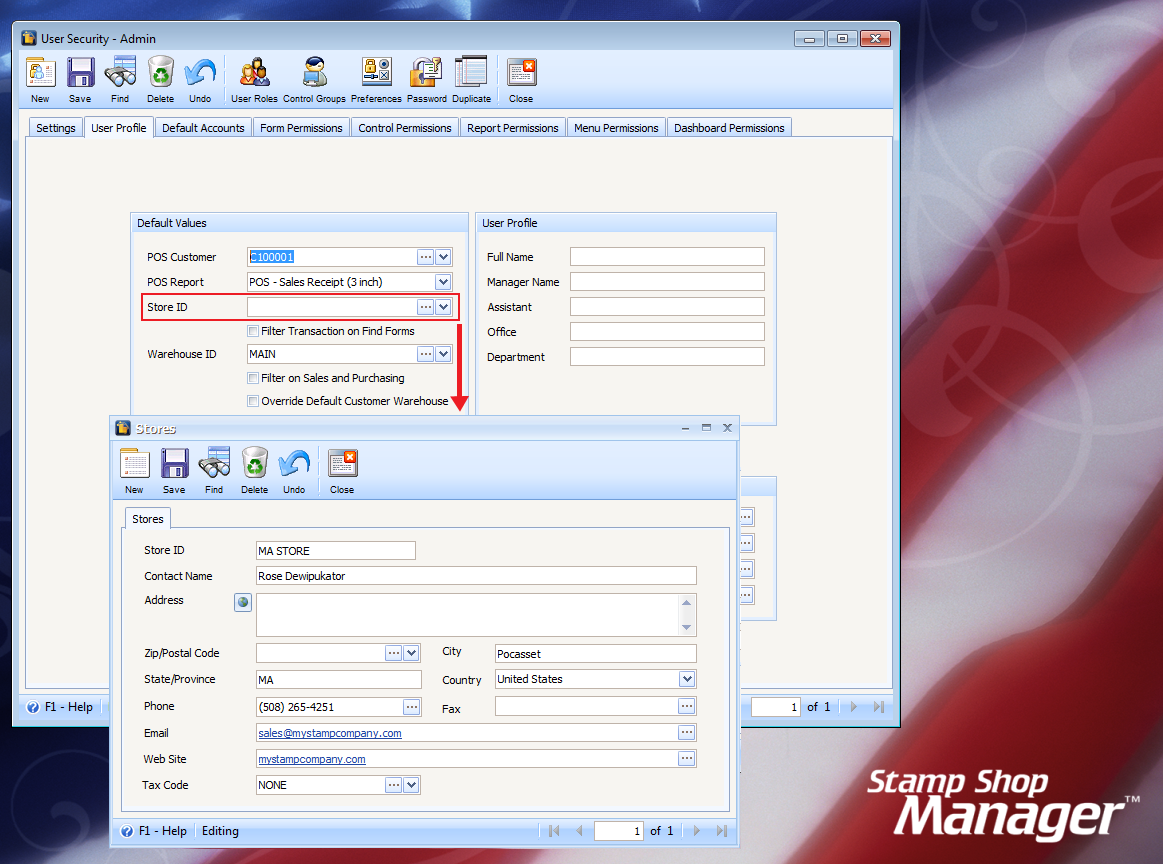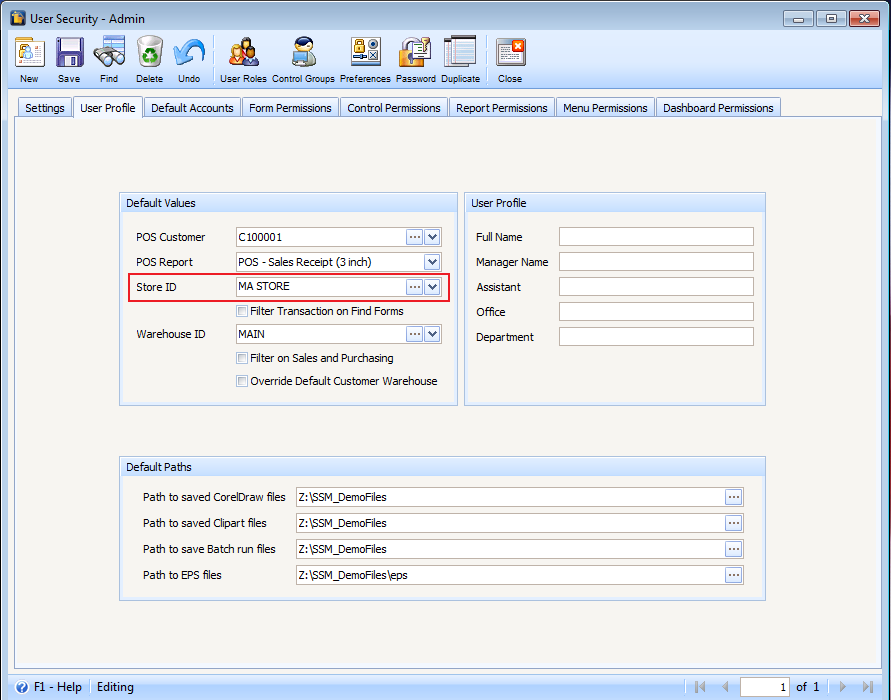 Transactions affected by the Store implementation:
Example:
MA Store is selected as the default Store ID.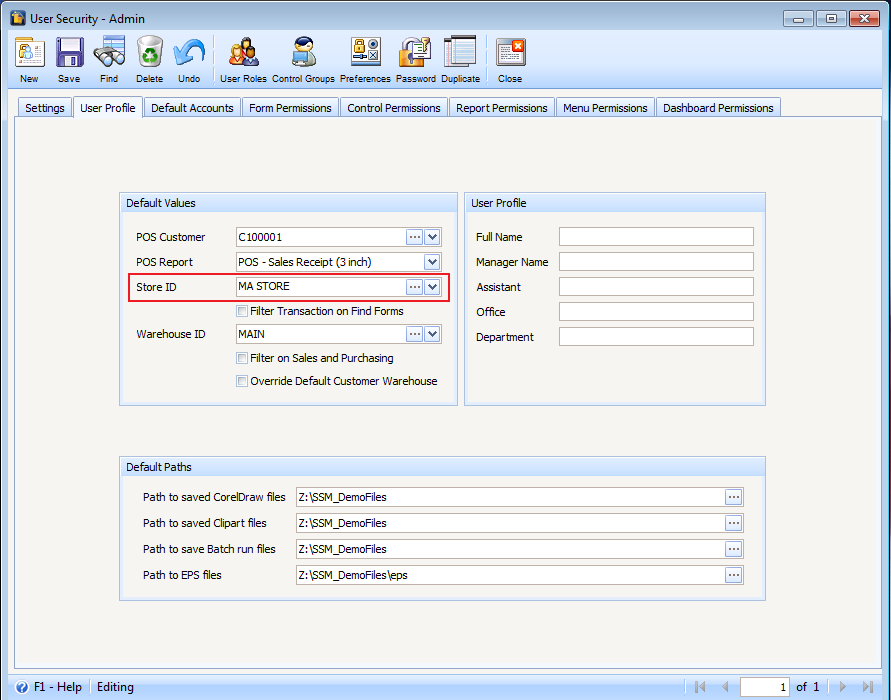 Creating a transaction, for example an Order transaction, will have MA STORE as its default Store ID.