Use Warehouse checkbox
Once the Use Warehouse checkbox is checked in the Customer form, the set Warehouse for a Customer will be used.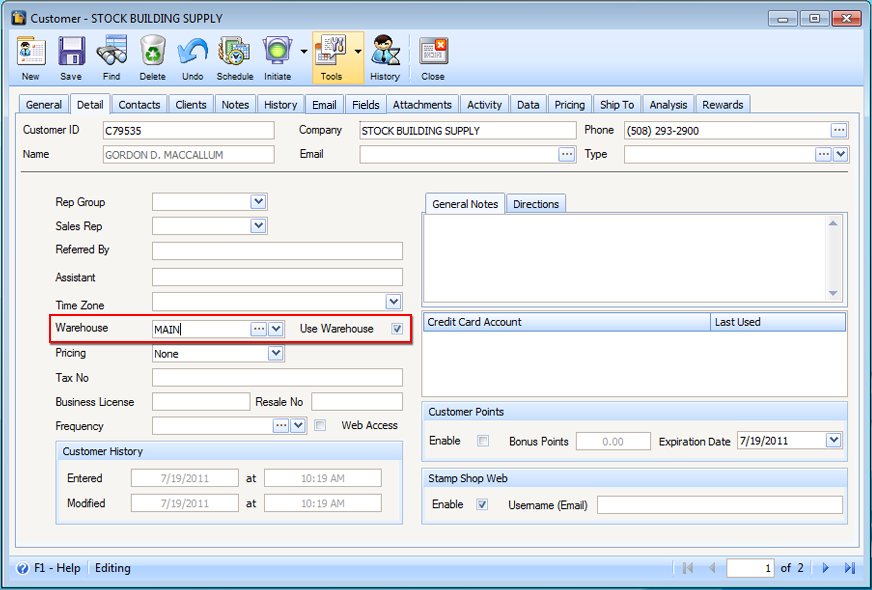 For example, when the set Warehouse for Customer C6 (Feeds Support Network) is NY, it means that when you create a transaction (e.g. Invoice) for C6, NY will automatically be used for your selected item.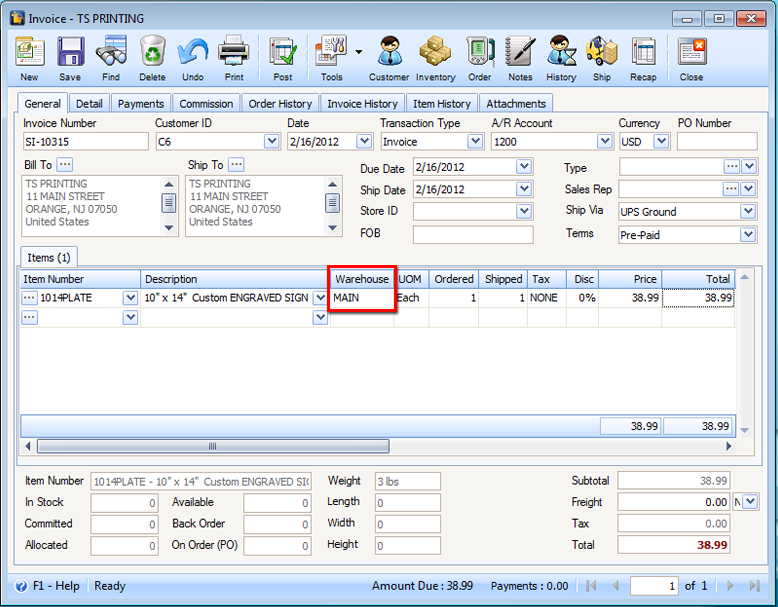 Then once you posted the transaction (e.g. Invoice) or clicked Recap, the Inventory GL Accounts Defaults of the Warehouse will also be used and can be seen on the Recap Transaction.