Voiding Order
Enhanced Order form to allow Voiding of Orders or Back Orders. Void Order button is also added under the Tools dropdown list for orders (click Tools button in the Order form) and Void Back Order for back order transactions. This will allow you to void Order or Back Order transactions.
Order that can be voided must be:
| | |
| --- | --- |
| a.) | An incomplete order or order that is not yet processed to Invoice, |
| | |
| --- | --- |
| b.) | With no related payment transactions (non related credit card charge payment) |
| | |
| --- | --- |
| c.) | In the case of a credit card charge, the said payment must be voided. |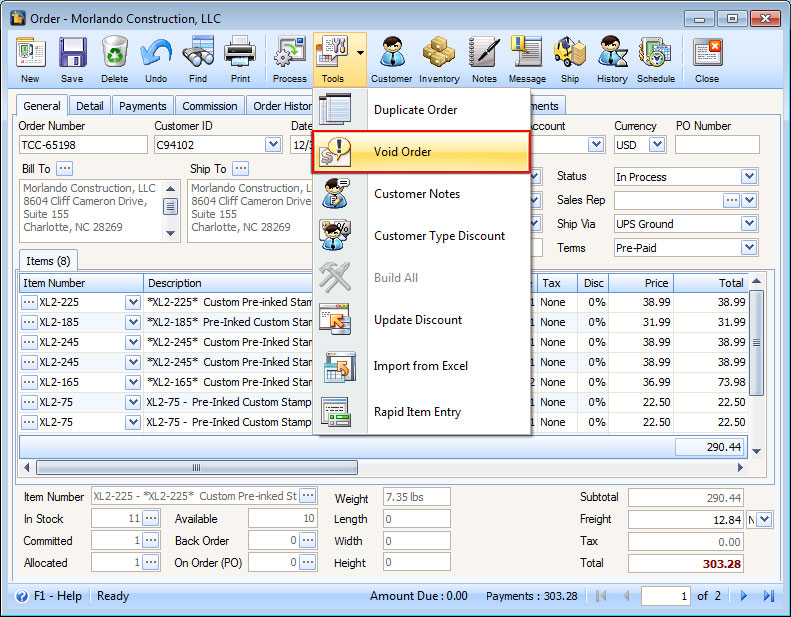 This message will be shown when you void an Order or Back Order and any of the above 3 requisites are not met.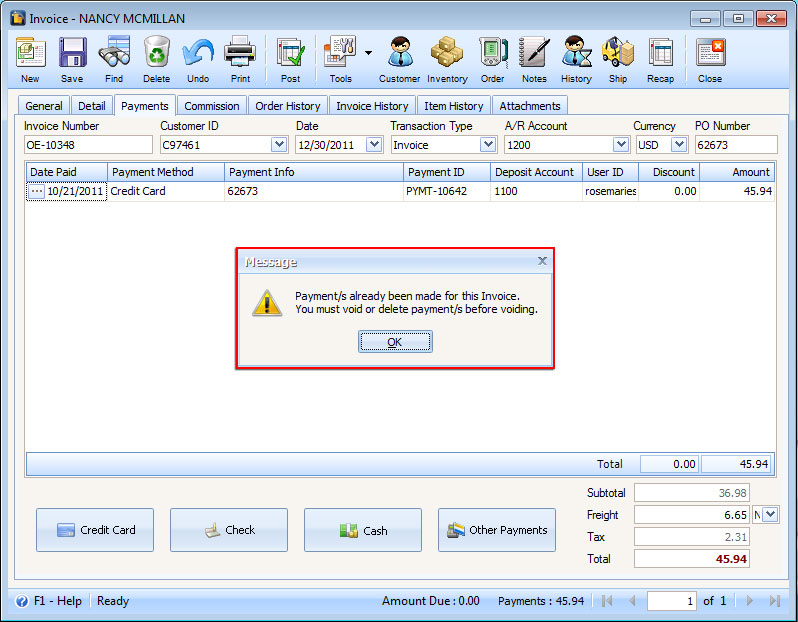 Once the Order is processed to Invoice, it is marked as Completed. Void Order button will show as disabled, thus, voiding of Order is not allowed.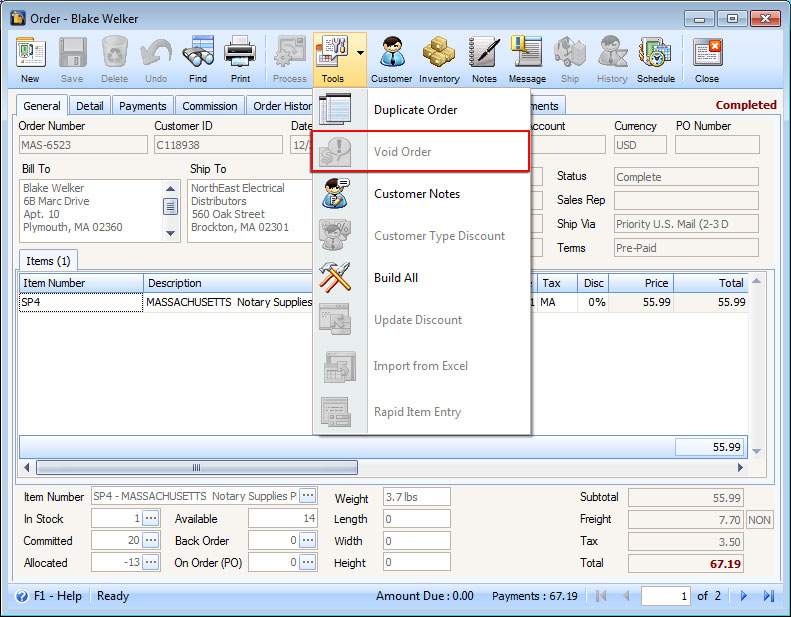 ---