Watermark DO NOT CASH on reprinted checks
Reprinted checks will have a watermark Do Not Cash to show that they are reprints and should not be paid.
Here are the reports that are affected by this implementation.

Voucher Check Detail

Voucher Check Detail Split

Voucher Check Split Middle

Voucher Check Middle

Voucher Check Top

Voucher Check Standard

Voucher Check Wallet

Voucher Check

Paycheck Top

Paycheck Middle
And here are the check transactions that should follow the Watermark Do Not Cash on reprinted checks.

Pay Bills

Write Checks

Paychecks (not a Direct Deposit-like transaction)
Example: Printing the check for the first time will show you a valid check.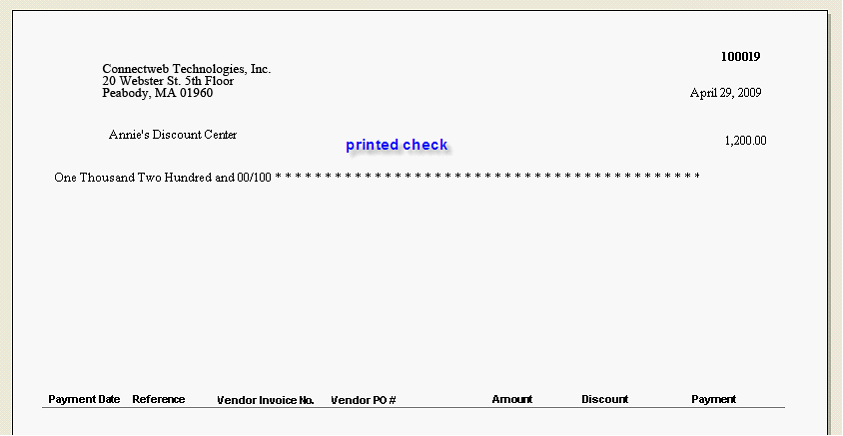 But if you reprinted a check that was already issued,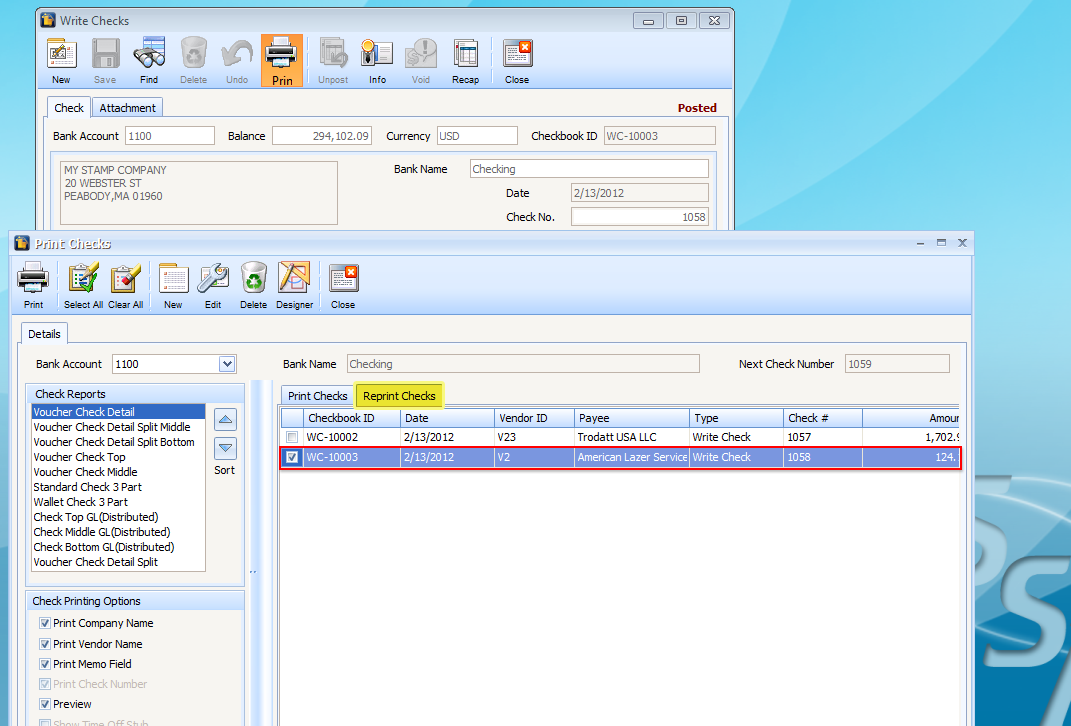 the watermark DO NOT CASH will be visible on the check area as shown in the screenshot that follows.