Email Monitor Window
The Waiting Emails window displays emails sent to the email box. Emails from existing customers are automatically associated with that customer. Emails form all others are shown but you must create the new customer when you click the New Order button.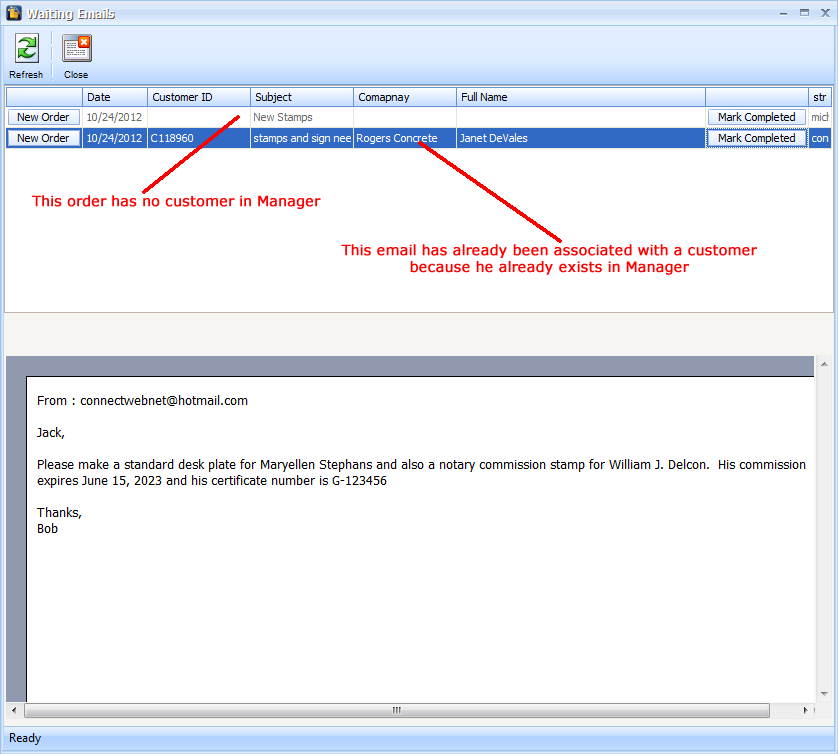 How to use the Waiting Email window:
1. Create a new order by clicking on the New Order button:
If customer exists (based on the email address) the new order will automatically be associated with the customer.
If the customer does not exist, you will be prompted to create the new customer for the new order.
2. When the new order button in clicked a note will be added to the order indicating that it originated from and email stored in Manager. Notes appear only on screen or on a work order report. Notes do not print on invoices or orders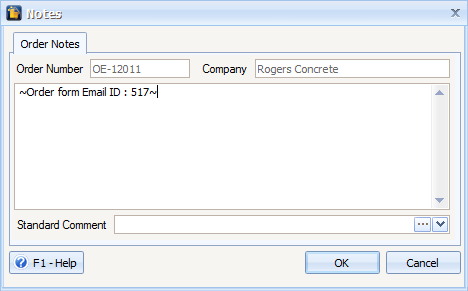 3. Add the appropriate line items, customizations, shipping methods etc. to complete the order.
4. Once the order is entered and saved click the Mark Completed button to remove the email from the window. A permanent record of the email will be added to the customer record for future reference.
---
Related Topics
Launching Email Monitor Window
---